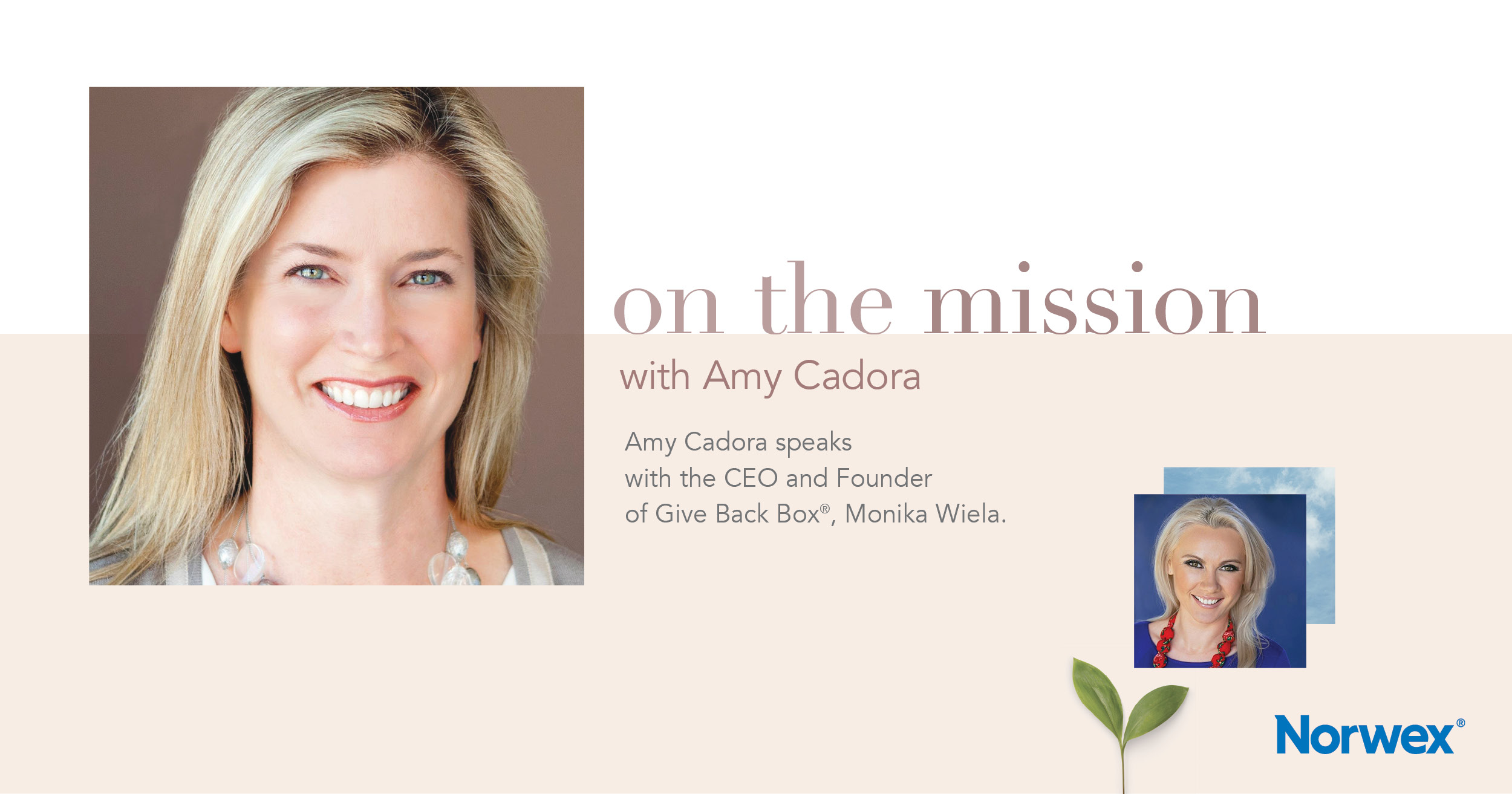 GiveBack Box®
Today I'm happy to be talking with Monika Wiela, CEO and Founder of Give Back Box, which Norwex is now a proud partner of.
A self-described problem solver, Monika was inspired to start the Give Back Box program after encountering a homeless man in need of shoes. As on online shoe retailer with a warehouse full of cardboard boxes, she came up with a groundbreaking idea that turned her life in a whole new direction and which is now also helping to provide much-needed solutions to various challenges.
Thanks to the Give Back Box program, now not only are millions of people helping those in need but they're also helping to keep landfill space free. And you can too. It's easy and free! Here's how:
1. Fill any cardboard box with gently used items like clothing, shoes, small household items and accessories that you no longer need.
2. Seal the box and print your free shipping label at one of these URLs:
3. Affix the label to your box and take it to your nearest drop-off location.

• There are 300,000 items in the average home in the U.S.
• About 11 million tons of textiles annually goes into landfills.
• Global extreme poverty is on the rise, expected to impact as many as 150 million people in 2021.
• The Give Back Box program handles donations of 80,000 – 90,000 boxes a month and counting.
• It's easy to be fashionably green. Start by selecting high-quality items that last longer instead of more trendy items that may be less expensive but wear out quickly.
The Give Back Box program is a win-win-win as it helps us clean out our closets, create some space and comfort someone else. Best of all it's free! If you'd like to join us in helping those in need as well as the environment, click here to learn more and download your free shipping label today. Be sure to share your good deed on social media using the hashtag #NorwexGiveBackBox.
Resources: