Earth Day 2017 Fun!
Earth Day is one of the world's largest civic events, bringing together more than a billion people each year to make a positive impact on the environment. In the week leading up to Earth Day, 2017, our US Norwex Home Office staff celebrated each day by doing their part to inspire conservation, tame pollution and encourage recycling.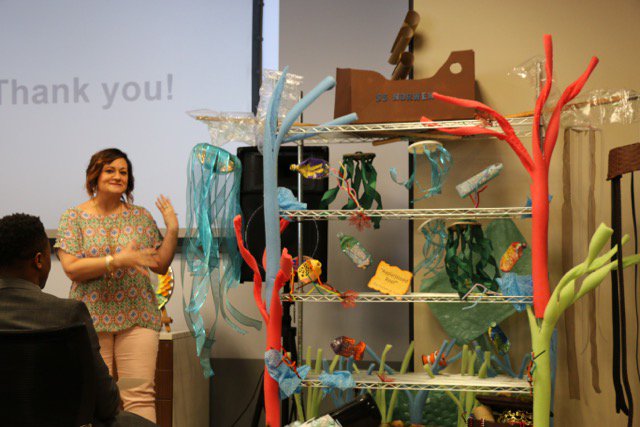 Our "Repurpose Challenge" contest featured entries from each department, including the Marketing department's "Repurposed Reef." Can you spot the fish made from plastic water bottles and the pool-noodle seaweed?
Employees brought their own waste-free lunch to a nearby city park and were treated to snow cones in zero-waste, color-changing cups!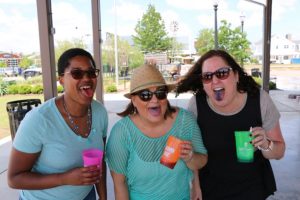 Other Earth Day week activities included a "Reuse Swap Meet," where employees traded no-longer-wanted items from home in favor of exciting new treasures donated by other employees. And "Chemical and Electronics Recycling Day" was a wonderful opportunity for employees to safely dispose of old TVs, cell phones, laptops, paint and other hard-to-recycle items.
---
Norwex Celebrates Earth Day!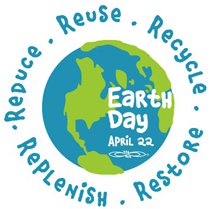 In celebration of Earth Day, Norwex employees and local Consultants participated in the three-day Earth Day Texas Expo April 24 – 26. One of the largest in the U.S., this annual outdoor festival elevates environmental awareness by showing approximately 75,000 attendees how green lifestyle choices can lower cost of living, improve health and help save the environment. And many also learned about Norwex's role in reducing chemicals in the home! Whether it's by cutting back on the use of chemicals, or living more sustainably all year round‹or both‹we are combining our efforts and making a collective difference for our families and our planet by choosing to take action. Small, conscious choices make a difference!
10 on Tuesdays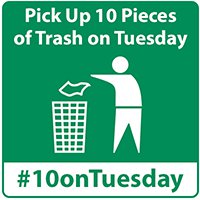 In addition, earlier this Spring, Norwex employees picked up at least 10 pieces of trash each week in a Ten-on-Tuesday initiative begun by reverselitter.com! If 5,000 people pick up 10 pieces of litter every Tuesday for a year, that's 2.6 million pieces of trash that will no longer mar the beauty of our planet!