Norwex Baltics
Language:
English Latvian Lithuanian Estonian
English
JOIN THE NORWEX MOVEMENT NOW!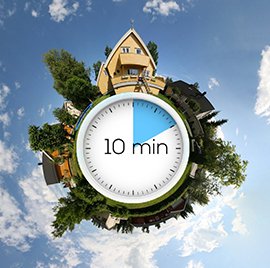 Norwex created the movement to foster worldwide awareness of the impact of chemicals on our environment, and the steps we can take individually and collectively to radically reduce chemicals in our homes.
Chemicals in our air, waterways and homes are a problem we all face. But by working together, Norwex believes that we can take powerful action for the good of our planet.
For example, we discovered that just a few minutes each week can make a difference if everyone spent only 10 minutes every Tuesday picking up trash, what an impact that would have on our communities and our world!
Just imagine the impact on your local community if you got just a few neighbors, family members or your co-workers involved!
Latvian
Pievienojies mums Norwex globālajā projektā!
Šī projekta mērķis – veidot drošāku vidi sev apkārt un pievērst lielāku cilvēku uzmanību dabas piesārņojuma problēmām visā pasaulē.
Aicinām visus piedalīties mūsu šīs vasaras projektā "10 minūtes tīrākai Baltijai!" 01.06.2015.-31.08.2015.
Katru otrdienu veltī 10 minūtes vides sakopšanai – savāc atkritumus sev tuvumā esošajā parkā, pie ūdens krātuvēm, mežos vai ceļmalās. Ikreiz, kad darbs ir paveikts, sūti mums īsziņu ar tekstu "MOVEMENT" , norādot savu vārdu, uzvārdu un vietu, kur esi pastrādājis, uz tālruņa numuru 27705105. Piemēram: (MOVEMENT Anita Kalnina Sigulda)
Projekta dalībnieki saņems pārsteiguma balvas Norwex Baltic konferencē Tartu, 12.septembrī.
Lithuanian
Kompanija Norwex organizuoja projektą visose pasaulio šalyse.
Projekto tikslas ─ atkreipti žmonių dėmesį į aplinkos teršimo problemą.
01.06.2015.-01.09.2015.
Kiekvieną antradienį skirkite 10 minučių savo laiko sutvarkyti aplinkai, kurioje esate. Surinkite besimėtančias šiukšles parke, prie vandens telkinio, miške ar gatvėje. Kiekvieną kartą, dalyvaudami šiame projekte, praneškite mums elektroniniu paštu (info@norwex.lt) arba sms žinute (tel. +37067027843) – "Švaresnei aplinkai"
Po projekto visų aktyviausių dalyvių "Norwex Baltic 2015" konferencijoje (2015-09-12) lauks siurprizas.
Estonian
Norwex korraldab ülemaailset projekti kõikides maailma riikides.
Projekti eesmärk – juhtida inimeste tähelepanu keskkonnareostuse ülemaailmsele probleemile.
Kutsume osalema kõiki suvekampaanias "10 minutit puhtama Baltikumi nimel"! 01.06.2015.-01.09.2015.
Pühenda igal teisipäeval 10 minutit keskkonnareostuse takistamisele! Korja kokku prügi sinu läheduses olevas pargis või veekogu ääres! Peale igat 10 min. koristamist saada palun sõnum koos sinu ees- ja perekonnanimega telefoninumbrile +372 554 1152 või meilitsi ljudmila.hallik@gmail.com sõnumi sisuks – puhtama Baltikumi nimel!
Kõik aktiivsed osalejad saavad üllatusena kingitused, Norwex Baltic´u konverentsil 12.septembril Tartus.