Who knew that the word "kit" could have so many different meanings? Or that a "kit" could accomplish so many different purposes? Recently, I discovered a meaning for this little word that was completely new to me.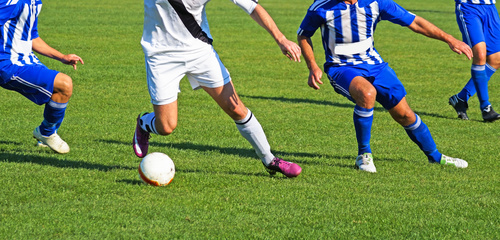 Did you know that "kit" can refer to uniforms worn by soccer players (aka "association football" in most other parts of the world). The reason I even know this is because it's been in the news lately that some of these teams are wearing kits created entirely from ocean plastic!
For example, the 2018/2019 "third kit" (or away-game attire) of the Real Madrid team from the Champions League is made from recycled plastic. It's also coral-colored to signify the various corals that are threatened by plastic pollution in the ocean.
The third kit of professional Italian football club Juventus is also made from recycled ocean plastic. Both of these teams' third kits were designed by the conservation group Parley for the Oceans in collaboration with Adidas.
Not to be outdone, Manchester United of the Premier League will also have a third kit made from ocean plastic. What's more, the Premier League itself has committed to removing single-use plastic from its operations and supply chains by 2020.
It's great to see such prestigious sports teams helping to create awareness about the worldwide problem of plastic pollution. On this side of the pond, The University of Miami's football team, the Hurricanes, also have new uniforms made from recycled ocean plastic. And the Chicago White Sox recently became the first major league baseball team to ban plastic straws!