While most of us are aware that chemicals in products that we use every day can be harmful, sometimes it's good to be reminded. And when stories like the one we've highlighted below come to the forefront, they can be a natural conversation-starter to have with friends, family and neighbors who may also need a reminder about the importance of being proactive in the fight to keep our families safer.
Glyphosate, the main ingredient in Monsanto's Roundup is "the most widely applied pesticide worldwide" according to a report published in Environmental Sciences Europe. Glyphosate is an endocrine-disruptor and "probable human carcinogen" on its own, according to the International Agency for Research on Cancer (IARC).
But in addition to glyphosate, some of the "inert ingredients" in Roundup are suspected to increase the product's toxicity even further. And because specific formulations can be considered proprietary information, or "trade secrets," individual ingredients are not required by U.S. law to be listed on labels.
So the exact blend of chemicals in Roundup was unknown to the public—until a team of toxicologists reverse engineered the formulations. According to theintercept.com, in the process they showed that including some of the supposedly inert ingredients actually created a more toxic product than glyphosate alone.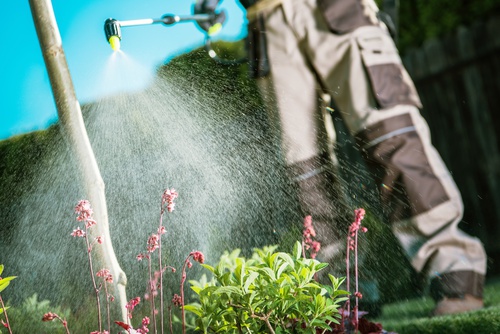 This highlights the fact that harmful chemicals can be anywhere. So, what can we do to help protect our families from them?
Learn more about how chemicals can get into your home and your body.
Learn about the impact of various kinds of chemicals on your health.
Learn how to reduce chemicals in your home, workplace, school and body.
Read product labels and follow all warnings.
Write your representatives encouraging them to pass laws that protect you and your family.
Become more aware of sustainable agro-ecological farming practices.
Share what you learn with people you love.