Who doesn't love National Geographic? For many, the magazine served as our first guide into the big, wide world, offering tantalizing glimpses of amazing, far-away lands and the people who live there. Since 1905, the periodical could always be counted on to provide colorful, up-close perspectives and insights into cultures and locales we wouldn't otherwise have been able to dream of visiting.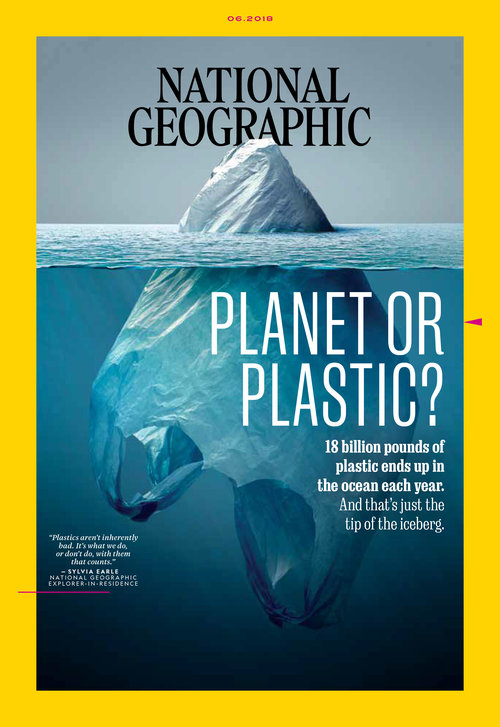 Today the magazine of the National Geographic Society continues in that same vein, bringing important insights about an area of common ground that's sacred to us all through a new initiative called Planet or Plastic.
"Planet or Plastic?" is a multiyear effort that the Society, one of the largest non-profit scientific and educational institutions in the world, is hoping will raise awareness about the global plastic trash crisis.
The ongoing project is taking a good hard look at the depth of the plastic pollution problem, what's being done about it currently, and what else can be done by us all—individuals, companies and governments.
We at Norwex Movement are thrilled about this initiative as well as the mainstream, global attention it hopes to generate. Why? It's pretty simple.
Plastic pollution is a problem that affects our entire planet—and will for generations unless we can figure out a way to stop it. From the deepest oceans to the highest mountains, from one pole to the other—and everywhere in between—plastic pollution is omnipresent. And it's wreaking havoc.
So We Just Had to Tell You
We want to make every reader aware of this important initiative and invite you to check it out for yourself. Maybe spend a few minutes exploring the photos and stats and, if you feel comfortable, share them with others. We suggest the following links as a good place to start:
10 Shocking Facts About Plastic
What Happens to the Plastic We Throw Out?
Pledge to Reduce Single-Use Plastic
Taking the Next Step
We plan to bring you occasional updates from the "Planet or Plastic?" initiative and will ask for your advice and opinions about the problems generated by too much plastic in the world.
Our goal is to raise awareness and to help us all make the small, conscious daily choices that can lead to big change worldwide. It starts with us after all, and together we can make a difference.