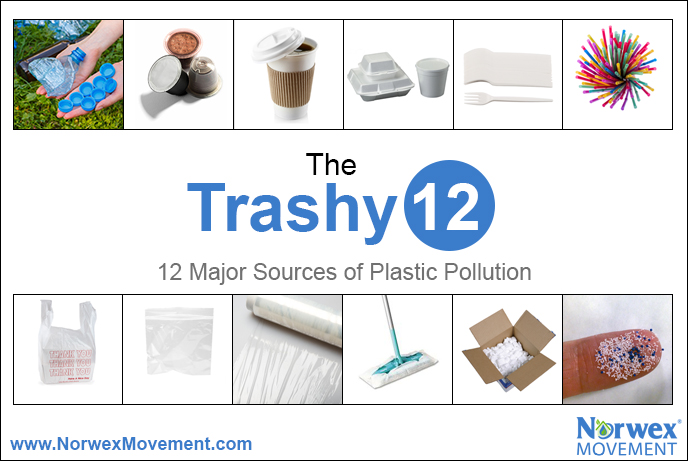 12 Major Sources of Plastic Pollution
"We throw things away when we don't know where 'away' is."
Angela Pozzi, Founder, The Washed Ashore Project
Here's a riddle for you: What is so incredibly convenient that many don't seem to care how expensive, ugly or harmful to the environment it can be? That's right—it's plastic.
I recently spoke to a group of Norwex Leaders about the problems that stem from plastic pollution, especially the kind that finds its way to the ocean. Plastic marine waste is incredibly expensive to clean up, and it turns our beaches and waterways into unsightly eyesores. Worst of all, it can be deadly to sea life who mistake it for food.
The ultimate solution to this worldwide problem isn't solely in cleanup and removal. Rather, the key is really prevention—stopping plastic debris at the source and preventing trash from entering our waterways in the first place.
The Trashy 12
In an effort to help stem the tide of marine plastic, we created this list of the "Trashy 12", some of the worst offenders and major sources of plastic waste that are common in many homes, along with some suggestions for eliminating them.


1. Plastic Water Bottles—This single-use sensation has become a nightmare for our waterways and beaches. Reusable bottles combined with a home water-filtration system are the answer. And if you can't avoid a plastic water bottle, say at a social function, then be sure to refill it and then recycle when you get home.

2. Single-Serving Coffee Pods and/or Tea Bags—They may be small, but in total they add up to a lot of waste in the environment—one source estimated that the number of pods buried in 2014 alone would circle the Earth 12 times. Use a pot with a reusable filter to brew your coffee. And try a tea infuser with loose tea to create a wonderful aroma, great-tasting tea, and no waste, other than biodegradable tea leaves.

3. Coffee Conveniences—These include disposable cups, lids, stirring straws, etc. Ask the barrista to blend your sugar in, or swirl it with cream gently before adding the coffee. And an insulated mug from home will keep your coffee warm for hours with no plastic sipper plug or one-use cup to throw away.

4. To-Go Containers—This is a tough one in a house like mine, with an entire family on the go. But Styrofoam® is one of the most difficult and persistent plastic-based materials. Look for restaurants that offer plastic containers you can recycle, or even compostable containers. Or bring containers from home when you can.

5. Disposable Utensils—It's tempting when you have a crowd, but washing utensils is definitely a more sustainable choice. And there are lots of options for reusable, durable utensils that pack along easily. A little advanced planning means a waste-free meal.

6. Disposable Straws—Straws are the fifth most commonly found litter during the annual International Coastal Cleanup. The straw's durability, buoyancy and ability to accumulate and concentrate toxins make it especially harmful to marine life. Consider taking your own reusable straw with you. Such an easy solution!

7. Disposable Grocery Bags—Americans alone throw away more than 100 billion bags a year, and plastic bags account for more than 10% of the debris washed up on the U.S. coastline. The recycling rate of single-use plastic bags is around five percent, so focusing on recycling alone is not a solution. Bringing your own bags eliminates this waste source.

8. Disposable Produce Bags/Resealable Plastic Bags—These bags photodegrade in the sun, breaking into very small plastic particles that become impossible to clean up. Wash and re-use the bag to further cut down on the amount of plastic waste.

9. Plastic Wrap—Sea turtles especially enjoy this film-like plastic. Instead, use and recycle aluminum foil, or try using glass containers with silicone lids to keep food fresh.

10. Disposable Cleaning Supplies—Single-use mop pads, disposable wipes and laundry sheets are all laden with unnecessary chemicals—and they're usually replaced after just one use. The combination of plastics, wood pulp and cotton in these disposable pads and wipes resists breaking down and can remain in the sewers and seas for years. And the antibacterial alcohol in them also kills the bacteria and enzymes that break down solid waste in landfill sites and septic tanks. Eliminate the need for these costly, nonrenewable and potentially harmful cleaning supplies with reusable microfiber mop pads and wool dryer balls that can be scented with essential oils.

11. Foam Packing Peanuts—Even just one foam packing peanut can result in tens, hundreds, or even thousands of small, buoyant, easily airborne bits of litter that are almost impossible to clean up. Shredded mail or newspapers are recyclable and work about as well to protect items you need to mail. And if you receive a package that contains peanuts, you can collect them and bring them to your local shipping retailer for reuse.

12. Microbeads—In December 2015, the U.S. Congress approved legislation that will phase out plastic microbeads used in soaps, body washes and other personal care products starting in 2017. Scientists have raised concerns that microbeads can soak up pesticides and chemicals, so by the time they reach our lakes and oceans, they become tiny toxic pills. Instead of products containing microbeads, choose a healthy alternative such as microfiber, which exfoliates with only water.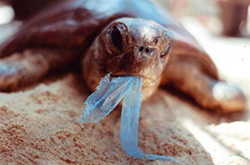 Sad But True
A study released from researchers in Australia in 2015 indicated that 52% of sea turtles worldwide have ingested some form of plastic. And another recent study showed that nearly 60% of all seabird species have plastic in their gut. There are 120 marine mammal species on the threatened list, and 54% of those species have been observed entangled in or ingesting plastic.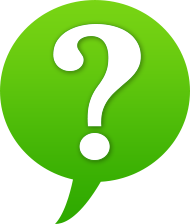 Have you taken steps to reduce the amount of plastic in your home? We'd love to hear about it. Please leave a comment below!
Resources:
The Atlantic: A Brewing Problem
Media Matters: California's Plastic Bag Ban: Myths And Facts
WorldWatch Institute: New Bans on Plastic Bags May Help Protect Marine Life
The University of Queensland: World's turtles face plastic deluge danger
DailyMail: How wet wipes are destroying the planet
Green Blog: U.S. Passes Law Banning Plastic Microbeads
Csiro: Almost all seabirds to have plastic in gut by 2050
Do you avoid using any of the Trashy 12?