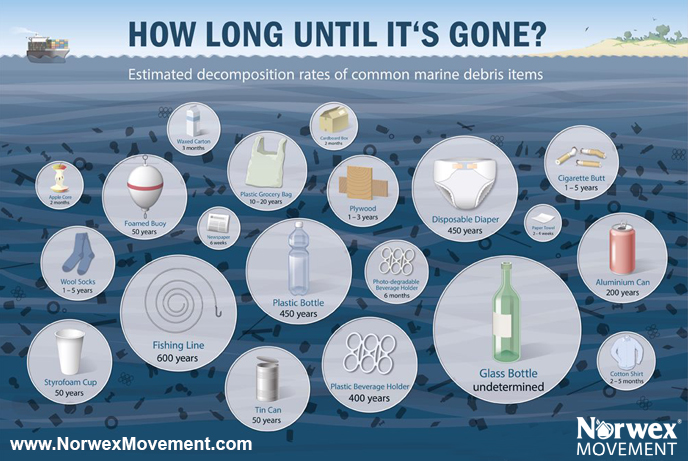 Estimated Decomposition Rates of Common Marine Debris Items
Did you know that a cigarette butt casually tossed on the beach could last for up to five years in the ocean? Or that a length of broken fishing line can linger up to 600 years? And that's assuming the fish, birds or other marine life don't eat them first!
Obviously, how we treat our planet can have a dramatic impact. Next time you're out enjoying the water, please remember to pick up your trash.
Click image to enlarge
Resources:
"How Long Until It's Gone?" Source: NOAA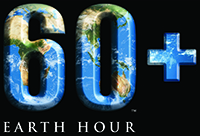 Earth Hour
is Saturday, March 19  
In support of our mission of reducing chemicals and plastics in the environment, Norwex Movement wishes you a happy Earth Hour! Visit the official website
here
.