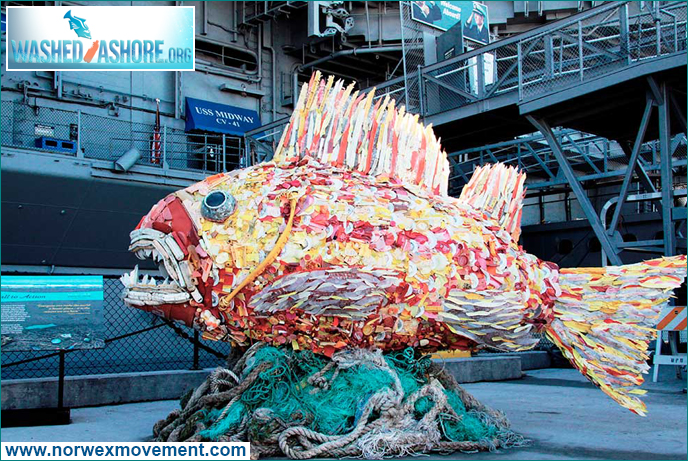 Washed Ashore
The Norwex Movement was designed to help create a cleaner, safer world, free of harmful chemicals. Recently, we updated our RACE (Race Against Chemicals in the Environment) website to support our global community of like-minded individuals and to help make a positive impact on our quality of life, while reducing dangerous chemicals in our homes.
One amazing feature of our newly updated RACE website is the ability for community members to earn points for engaging, exploring and sharing our eco-friendly content. By liking, learning and sharing RACE information with others, you can earn Eco Points, which will allow you to earn Eco Badges (on your way to becoming an Eco Champion!), while also contributing to our community's environmental goals and making the world a better place.
The Washed Ashore Project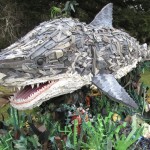 Our current community goal is supporting the Washed Ashore Project. The Washed Ashore Project is a nonprofit, community-based organization with a mission of educating and creating awareness about marine debris and plastic pollution through art.
The Washed Ashore Project is an undertaking of The Artula Institute for Arts & Environmental Education, and its overall goal is to provide opportunities to express and teach environmental issues through the arts. Through this project, community members of all ages work together to clean up polluted beaches and convert debris into giant sculptures of the sea life that is most affected by excessive plastic pollution.
The creation of this upcycled art has resulted in thousands of pounds of debris removed from local beaches, and the unique works of art have become part of a traveling exhibition that encourages reducing, refusing, reusing, repurposing and recycling.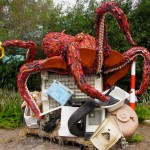 Supporting the Washed Ashore Project is one of the many goals of the Norwex Movement that will help promote sustainability as we spread awareness—and with your help, the list of eco-friendly goals will continue to grow!
What are your thoughts on the Washed Ashore Project? Please feel free to share your thoughts in the comment section below!