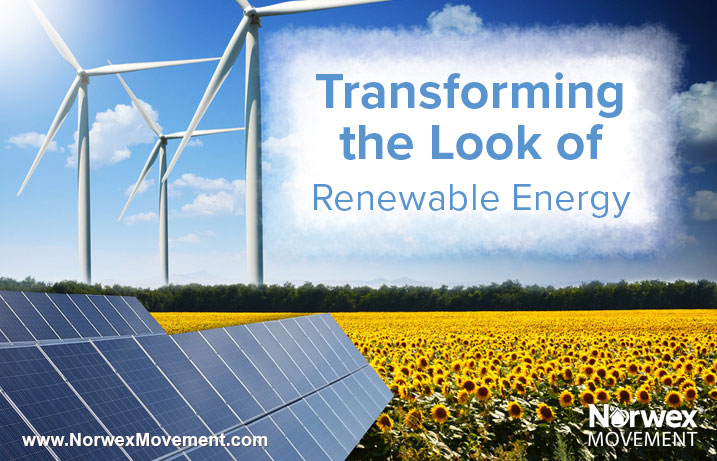 Two Companies That Are Reimaging the Renewable Energy Space
As people become more thoughtful about their energy consumption, companies are getting more and more creative with renewable energy technology to develop products that encourage sustainability and look good doing it.
Let's Talk Renewable Energy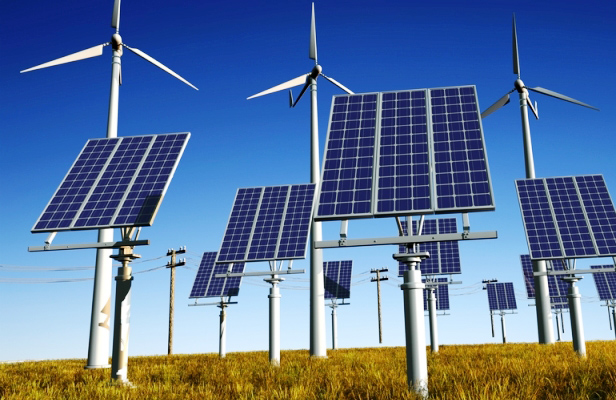 Renewable energy is energy that is collected from renewable resources, such as sunlight, wind, rain, tides, waves, and geothermal heat, rather than from fossil fuels. That energy can then be converted to more useful forms. For companies like Tesla and Pavegen, the renewable energy that is harvested through their unique products creates electricity.
Walking the Walk
You've seen electric cars, solar grids and energy-efficient appliances, but thanks to Pavegen's energy-harvesting sidewalk, you can literally walk the renewable energy walk.
Using generators under walkway tiles, these sidewalks create kinetic energy with your footsteps. Each step you take generates five watts of energy to power the streetlights overhead, and because it doesn't rely on sunlight, this form of energy production can actually be more reliable than solar power.
One of the largest energy-harvesting walkways can be seen in London, where not only is the technology used to power streetlights, but it also encourages more outdoor activity with interactive features such as bird sounds and Bluetooth technology that allows walkers to keep track of exactly how much energy they create. Watch the video to learn more about London's Bird Street.
Using kinetic energy to create POWER!

Posted by Green Matters on Sunday, July 23, 2017
These interactive walkways can be seen in 151 cities across the world with even more projects to come. We'd say that's a step in the right direction!
Raise the Roof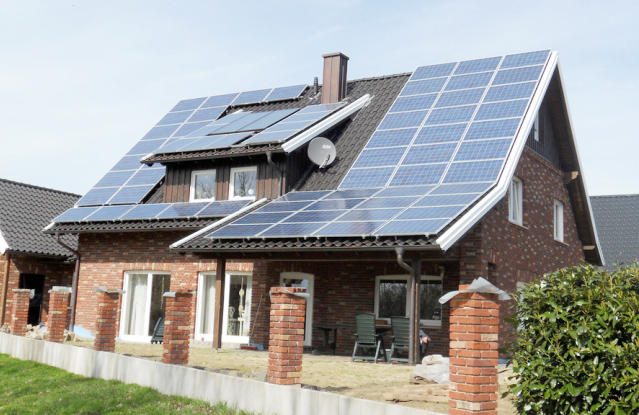 Another company innovating the way we consume energy is Tesla, whose newest innovative technology aims to have us kissing the days of bulky solar panels goodbye. You can now create an energy efficient home with a sleek, tiled solar roof that allows you to harvest energy from the sun and store it in a battery for use any time.
These innovative new tiles also allow you to customize the amount of energy you create based on your needs. With a combination of solar and non-solar tiles designed with the same look, you can use as few or as many solar tiles as you need while still getting the look of a seamlessly tiled roof.
By creating a more visually appealing solar energy option, Tesla hopes to encourage more people to use renewable energy to power their homes.
These examples of bright ideas in renewable energy make us light up with excitement. What will they think of next?
Pretty and Functional?
Tesla and Pavegen are beautifying walkways and homes with innovate ideas in renewable energy technology. What other renewable energy or sustainability products do you feel could use a makeover to encourage more users? Let us know in the comments.
Resources:
Would a renewable energy walkway in your area encourage you to get outdoors more?