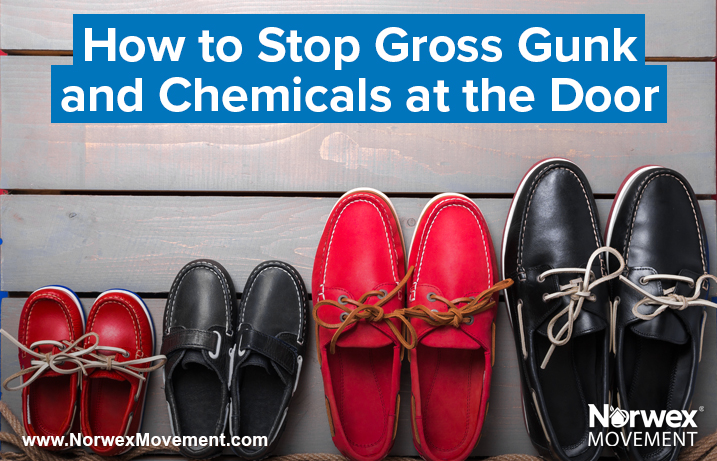 Why I have a "no shoes" policy
I recently enjoyed this GoodHousekeeping.com article by a kindred spirit who also embraces the practice of removing footwear at the front door. As I read it, I was reminded of several good reasons for joining her in declaring shoes "public enemy number one"—indoors, anyway.
Shoes can track in gunk.
The soles of our shoes are one of the main ways that pesticides and other chemicals come into our homes. In fact, most indoor grime actually originates outside, the bulk of it transported by shoes that don't even look dirty.
According to the University of Georgia's College of Family and Consumer Sciences, "The first four steps you take inside your front door bring in close to 85% of the outdoor contaminants found indoors."
With chemicals and residue from lawn equipment and automobiles, garages can be an especially toxic area of the home. Make sure to remove shoes you've worn in your garage, too. Or at least have a great entry mat by all entrances to your home.
Shoes can be downright gross.
A University of Arizona study showed a huge number of bacteria on new shoes worn for only two weeks. A whopping 96% of these shoes were discovered to have E. coli, a fecal bacteria and common cause of nasty GI and urinary tract infections.
A 2014 study published in ScienceDirect discovered the hard-to-kill bacteria Clostridium difficile on almost 40% of shoe bottoms sampled. In fact, C. diff. was found to be more common on shoe bottoms than on toilet seats!
With the overabundance of contaminants that can find their way indoors, we want to do everything we can to ensure our family's health and safety. Instituting a no-shoes policy is a good way to help, but it can be awkward to ask guests to remove their footwear. In fact, I usually don't ask people to remove their shoes unless I know they do likewise in their own homes.
Instead, I rely on my little sign to get the point across.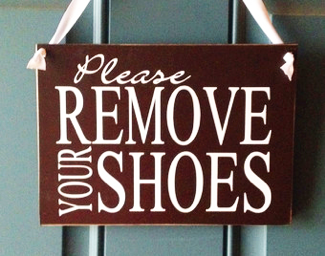 So far, it's worked pretty well. And when someone asks me why I have a no-shoes policy, I tell them I'm helping to create a safer haven for my family and guests.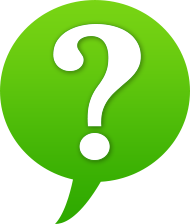 How about you? What changes have you made at your house to keep your family safer? Our readers would appreciate hearing your success tips and ideas!
Resources:
Do you usually remove your shoes before going inside your home?