Anyone in the market for a new house these days may feel as if the terms "affordable" and "eco-friendly" don't always go hand and hand. True, costs of green construction have decreased over the years, but eco-friendly building materials are still usually more costly than traditional types, both to create and to install.
But a new planned community near Austin, Texas, is turning things around. A selection of 7,500 new single- and multi-family homes and apartments known as Whisper Valley will soon be the largest zero-energy capable housing community in the U.S.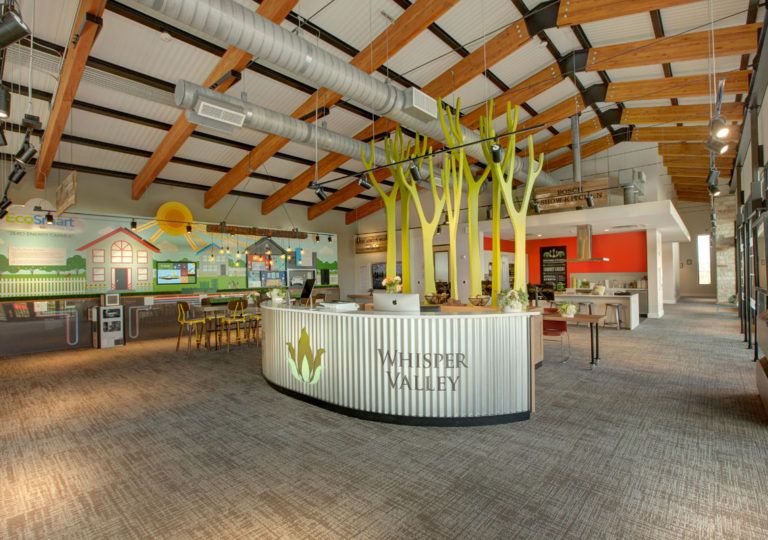 The development will encompass 2,000 acres alongside parks, trails and forests as well as businesses, schools and a fire station. According to Taurus of Texas, the community's developer, homes here will start in the low $200,000s. And it gets even better:
Each home will be designed to produce enough energy for it to run on, thanks in part to the solar panel and heat pump that come standard with every home.
The community will boast a geothermally heated resort-style swimming pool.
An organic garden and rec center will help neighbors reconnect with Mother Earth and each other.
How is Taurus able to provide such attractive options more affordably? They are partnering with the city of Austin to set up a foundation that will offer this long-term, sustainable and affordable housing to homebuyers who make 80% of the median income in Austin. Qualified buyers will receive down payment and closing cost assistance.
Said Douglas Gilliland, president of Taurus, "We are bringing a new product to the market that meets the budget and lifestyles of first-time buyers and growing families as well as reducing the carbon footprint."
Who knows? If Austin's eco-friendliness continues to play a major role in the city's development, it could just become one of our featured Eco-Friendly Cities!