In today's hurried world, it seems like we're always on our way to somewhere, rushing here and there just trying to make ends meet. And it doesn't help any when stuff gets in our way.
Well, we invite you to slow down for a moment and consider this little mama Sea Turtle. She's just trying to locate a litter-free space on this plastic-choked beach where she can deposit her eggs and give her babies the best start she knows how. Even though green sea turtles are considered endangered, under the right conditions her little ones can live for up to 80 years!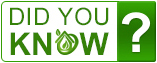 According to conserveturtles.org, for their eggs to survive and have a chance of hatching, sea turtles must lay their eggs on sandy beaches. As they are developing, the embryos breathe air through a membrane in the eggs, and so they can't survive if they are continuously covered with water.