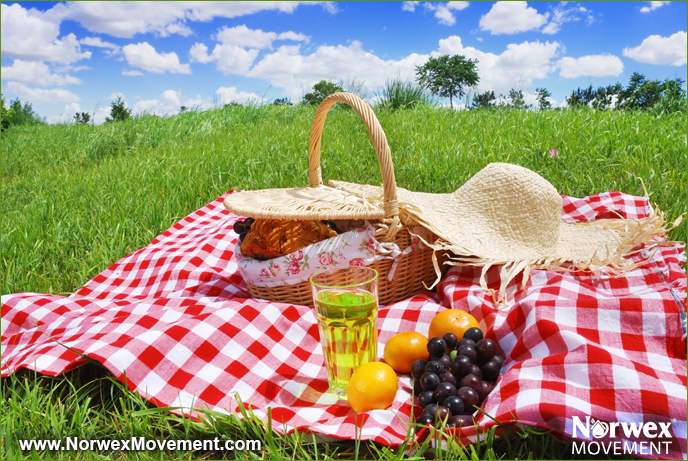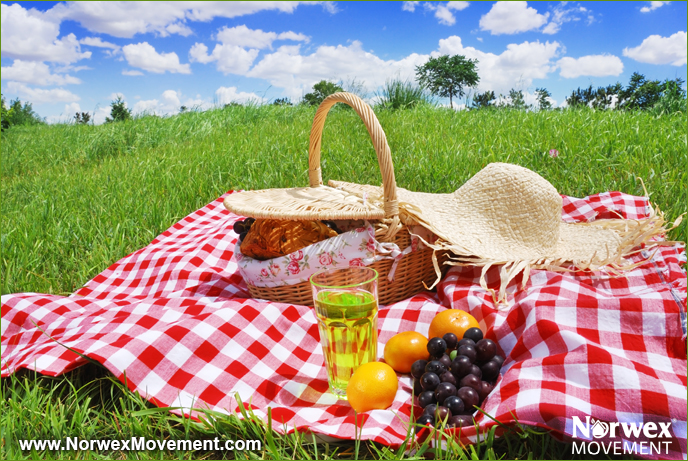 Summer will be here before you know it—what better time to pack up a picnic and scoot outdoors with the kids for a little fresh air and family togetherness! And while a picnic may naturally be a bit more eco-friendly than, say, a drive-thru, we have a few tips for greening it up even more.
Steer Clear of Single-Use
When it comes to plates, cutlery, napkins—even your picnic blanket and basket—look for things you already have at home or, if you have to purchase them, choose items with little to no impact on the environment. For example: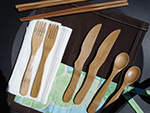 Bring your own silverware or opt for edible cutlery made from rice, wheat and sorghum. You may even want to try a variety of biodegradable and compostable containers and utensils made from corn starch, potato starch and sugar cane.
Or pack finger foods and forego the need for cutlery altogether!
Your own real plates add a touch of sophistication and can't be bested for eco-friendliness. They're infinitely better than foam plates, which are difficult to recycle and take seemingly forever to break down in the landfill.
Can't bring your own plates? Look for the tin variety at an Army/Navy or camping store, or use recycled paper plates. Plates sourced from bamboo are also a good alternative—they're reusable when you hand wash them and biodegradable when you're finished with them.
Use cloth napkins instead of paper.
For your "basket," carry all your goodies in a self-cleansing, reusable grocery bag or reusable produce bags, and take along an old bedsheet or blanket for your spread. If you're into repurposing, try this fun idea for creating your own waterproof picnic blanket!
Plan an Eco-Friendly Menu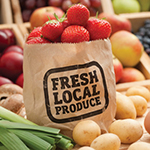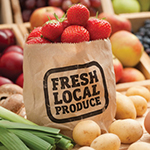 Take advantage of the wide variety of locally grown fruits and veggies available this time of year at farmer's markets and produce stands.
By becoming a "locavore," not only do you support your local economy, but you also help reduce the carbon footprint of the food you eat!
Ask local growers whether they use sustainable farming practices.
If you're a gardener, why not bring produce from your own garden?
Pitch the Plastic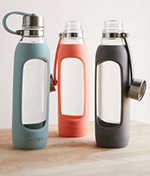 Reduce packaging by buying snacks or treats in bulk whenever possible. Package what you need in reusable snack bags and save the rest for later.
Avoid plastic wrap by using silicone lids and/or reusable sandwich wraps.
Bring your own glass water bottle instead of single-use plastic ones. Fill it with filtered water from your kitchen—or for a fun science project with the kids, you can try making your own "water bubbles" (but good luck transporting them)!
Choose stainless steel drinking straws over plastic ones.
Be sure to recycle everything you can when your picnic is over. Most of all, have fun and enjoy sweet time with your family!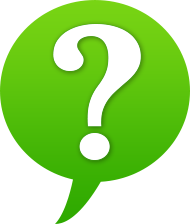 What other ways can you think of to keep your picnic green? We'd love to hear from you—just leave a comment below.
Resources
Healthy Green Natural:
Green Your Summer Outdoor Picnics & Parties with 16 Fun & Fabulous Ecofriendly Finds
1 Million Women: 10 Ways to Green Your Party
Postconsumers: Eco-Friendly Summer Picnics
SC Johnson: Eco-Friendly Picnics
Kickstarter: Edible Cutlery: The Future of Eco Friendly Utensils
SF Gate: Ridding the World of Plastic Forks
BreastCancer.org: Ditching Disposable Dishes for Good
Record Searchlight: Distinctly Green: Bamboo makes for great reusable plates
Care2: The Truth About Styrofoam (Infographic)
Wimp: She Cuts Her Old Jeans Into Pieces For A Very Special Reason. It's Absolutely Perfect For Spring
Organic Authority: How To Find Your Local Food Sources
PBS: 10 Steps to Becoming a Locavore
Grace Communications Foundation: Where Can You Find Sustainable Food?
YouTube: How to Make an Edible Water "Bottle" or Bubble