A 300-foot-tall air purification tower seems to be shining a ray of hope through smog-polluted air in the city of Xian, China. The "world's biggest air purifier" is still in the experimental stages, but if results (due out soon) prove to be good, much larger towers could be built and used in other air-polluted parts of the world too.
Here's How It Works
Polluted air is sucked up into greenhouses surrounding the base of the tower
Solar power is used to heat the air
As the hot air rises up through the tower, it's cleaned by multiple layers of filters
The cleaner air exits through the top of the tower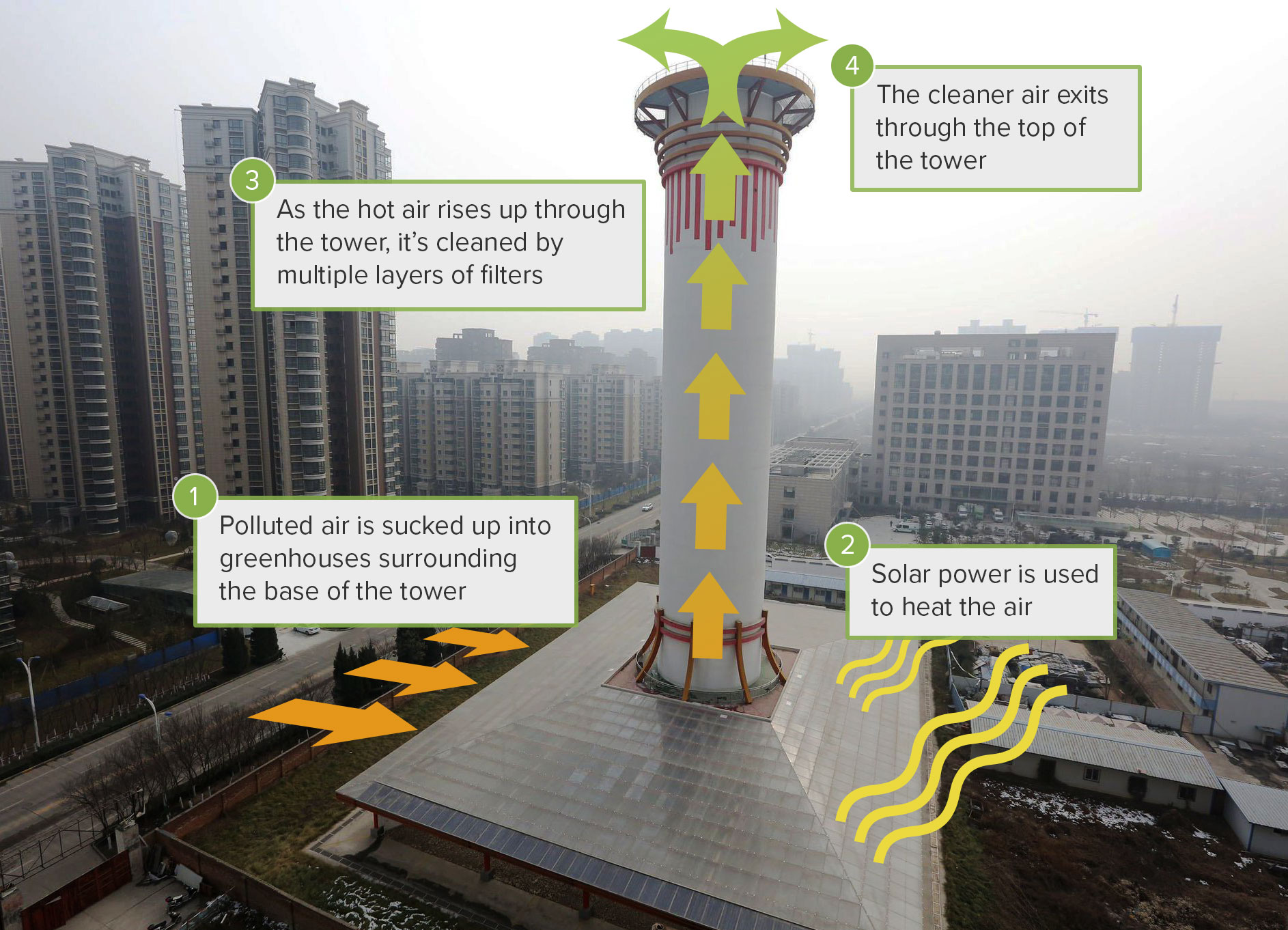 The goal of the project, which began in 2015, was to find an effective, low-cost way to remove pollutants from the air. And while the tower's cost hasn't been disclosed, it does seem to be very efficient. Said Cao Junji, head of research at the Institute of Earth Environment at the Chinese Academy of Sciences, "It barely requires any power input throughout daylight hours."
Clearing the Air
Again, the data is preliminary, but it seems to be working. So far, monitoring stations in the area have shown that the fine particulate matter deemed most harmful to health has been reduced by an average of 15% during periods of heavy pollution.
China ranks fifth in the world for deaths caused by air pollution; the problem is especially bad in larger cities like Xian (population 12.9 million). While the experimental tower currently impacts an area of only about 10 square kilometers (3.8 miles), the full-size model (about five times larger) could clean the air of a small city!
Air pollution is now the leading environmental cause of death in the world, so it's extremely encouraging to know that that towers like this and other technology that cleans the air is in the works.