Have you ever tried to use Google to search for tap water in your area? Well now there's an app for that, thanks to Samuel Rosen founder of the new mobile app, Tap.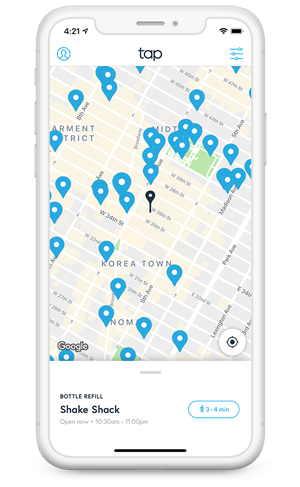 The free app is like a search engine for drinking water. It shows you where to find not only public water fountains but restaurants and stores where you can refill your water bottle.
Rosen was inspired to create Tap when he paid $5 for a bottle of water in an airport.
"Water is a mispriced public good," he said. "I believe we, as consumers, have … our own water … sold back to us by corporations."
And because the new app directs people to businesses and other locations where they can refill their water bottles, it also offers the added benefit of potentially reducing the number of single-use plastic water bottles being purchased—currently estimated at a mind-boggling one million per minute.