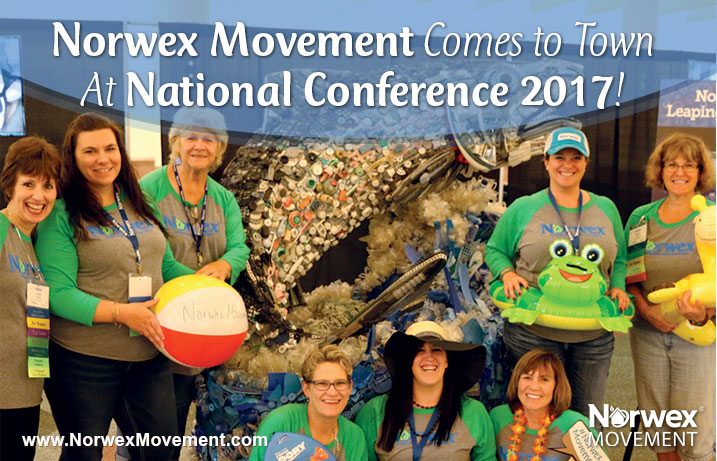 Where Will the Movement Take You?
Each year, our parent company, Norwex, hosts a three-day extravaganza where Independent Sales Consultants can learn all about new products designed to help families reduce chemicals in their homes and help them live more sustainably. At Conference, Norwex Consultants are recognized for their achievements throughout the year, and they receive tools and training to help grow their businesses, too.
Spotlight on the 5 Rs
One of the most exciting things about Conference for Consultants is that they get the opportunity to see the company's Mission in action—and nowhere is this more apparent than at the Norwex Movement booth. The Movement booth has been a fixture of National Conferences since 2015. This year the Movement booth featured ways to reduce, reuse, repurpose, refuse and recycle as Consultants answered the question, "How well do you know the 5 Rs?"
This tiered server was created from repurposed dishware found at a thrift store.
Norwex Director of Online Marketing, Teresa Kulupka (TK), shows off the popular wristlet made available to Conference attendees. Its message, "Save the World, It's the Only One with Chocolate," definitely resonated!
An old picture frame and candlestick are given new life in this new photo frame.
Many Norwex Consultants took a break to help create Norwex Cares Disaster Relief Kits. More than 2,000 of the kits were created on-site to benefit families and organizations that have experienced a disaster or trauma such as a flood, fire or tornado.
A U.S. Conference attendee and Nora the Leaping Salmon flash winning smiles.
TK explains the benefits of being a NorwexMovement.com member.
Nora the Leaping Salmon
National Conference 2017 was only Nora's most recent appearance. Over the last year, she's been featured at the Denver Zoo, the U.N. Ocean Conference, the Jack Johnson 2017 Summer Tour and the "All At Once Campaign," as well as Oregon's 50th Anniversary of the Beach Bill celebration. In between appearances, she can be seen at The Washed Ashore gallery in Bandon, Oregon's Harbotown Events Center.
Norwex Movement Membership Has Its Benefits
Your comments, like and shares will contribute to our charitable goals for the environment.
Receive badges to celebrate your Eco-accomplishments.
3. FUN, ECO-FRIENDLY TOOLS
If you haven't yet joined NorwexMovement.com as a member, why not take the plunge? We'd love to have you on join us in making small, conscious choices that ultimately result in a more sustainable, chemical-free environment for our families and our planet!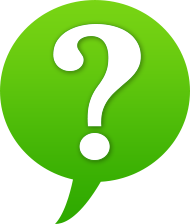 What small, conscious choices are you making to help make your corner of the world a little bit better? We'd love to hear about it! Just drop us a line below!
Resources:
Are you a Norwex Movement member?