Meet Lilly Platt, a nine-and-a-half-year-old from the Netherlands who is doing what she can to help rid the world of plastic pollution.
Lilly, her mum and her grandpa make it their mission to pick up any plastic debris they see on their walks around Lilly's neighborhood. And not only is she cleaning up her little corner of the world, Lilly is also teaching others to do the same through the tips and stories she shares on social media.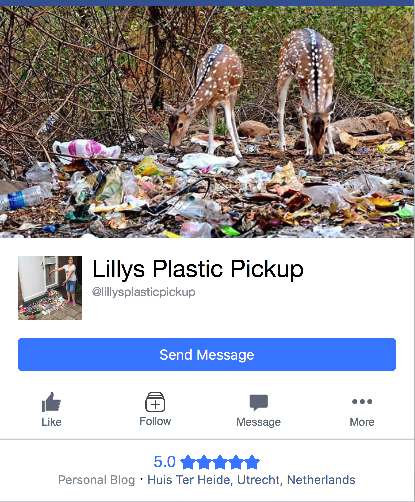 Lilly and her family recently founded Lilly's Plastic Pickup to raise awareness about plastic pollution, which is harmful to animals as well as the environment. For her devotion to the fight against plastic pollution, this passionate little girl was named Youth Ambassador by the Plastic Pollution Coalition.
Lilly is making a difference in her community: She encourages neighbors and friends to join community cleanups she organizes. She's petitioned a local fast-food restaurant to switch from plastic to paper straws and cup lids. She's even convinced a local car dealership to stop releasing balloons during its promotions. "One time we saw a picture of a baby puffin wrapped around in balloons and it made me very cross," explains Lilly. "Balloons are bad for birds and turtles too. Once they go up, they have to go down!"
Kudos to Lilly
and other children, like Samantha, who are making a difference in their communities!