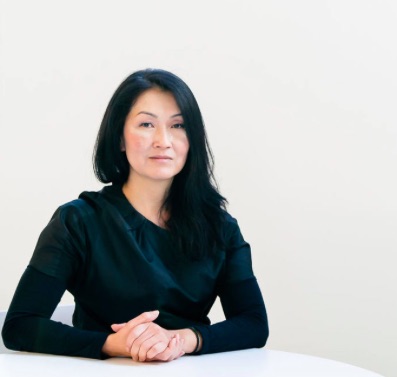 Meet Alice Min Soo Chun, an inventor, mathematician and origami expert as well as co-founder and CEO of Solight Design. Alice's company creates a product that's shining light in areas where it isn't always easy to come by—especially after the sun goes down. Her product casts a warm evening glow in backyards, beaches and even in homes in places ravaged by weather and wars, like Puerto Rico, Haiti and Syria.
We Can Solve This: The SolarPuff

WEEKLY ACTION → Give Light

Designer Alice Min Soo Chun was inspired by origami to create a solar lantern that could be folded flat. So far, they've delivered 14,000 lights to Puerto Rico, and plan to deliver more thanks to some help from a crowdfunding campaign. You can give light here: https://solight-design.com/products/donatelight

Posted by The Years Project on Monday, January 15, 2018
Alice's invention is called the Solarpuff™. It's a solar-powered, collapsible, light source designed using the principles of origami. Costing just under $30, it's waterproof, floatable, and it can illuminate a 10 x 10 room for 8 to 12 hours. And because it's collapsible and lightweight (only 2.6 ounces), it's also very easy to ship, making it easier to get into the hands of people who have no access to electricity.
Perhaps best of all, for each Solarpuff that's purchased through its 10 Million Rays of Light campaign, Solight Design contributes to a non-profit partner which delivers lights to regions impacted by natural disaster, war and extreme poverty.
When Alice's son was born with asthma, she learned that the disease is triggered largely by irritants in air pollution. She also learned that 1.6 billion people, roughly one-quarter of the world's population, have no access to electricity. Instead, many rely on smoky, soot-emitting kerosene lamps to light their homes at night. Not only is kerosene a major contributor to deadly indoor air pollution, it's also to blame for about 30,000 house fires a year in India alone.