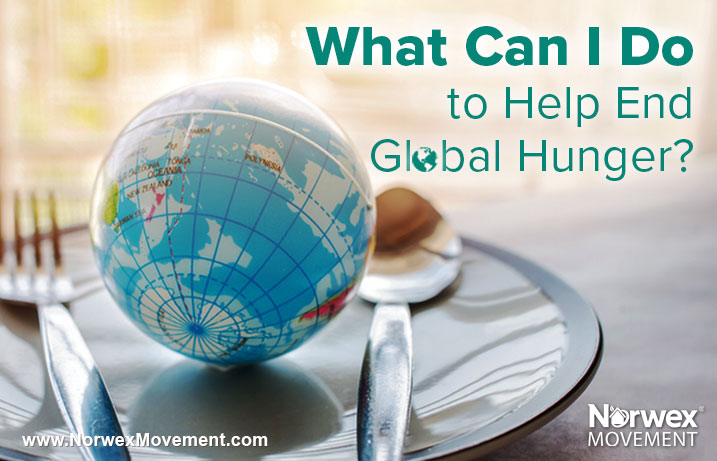 Putting a Stop to Food Waste
Most of us have probably never had to go hungry, so it might be hard to imagine wondering where your next meal would come from. But the fact is hunger is a huge problem all over the world. According to the World Food Programme on average one in every nine people doesn't have enough food to lead a healthy, active life.
But experts claim that more than enough food is produced worldwide to feed everyone. So why is global hunger such a big problem?
According to WorldHunger.org, poverty is the principal cause of hunger, but other reasons come into play too, including food loss. In fact, one-third to one-half of all food produced globally is lost or wasted.
Such a Waste
Food loss occurs at all four stages of the food supply chain: production, processing, retailing and consumption.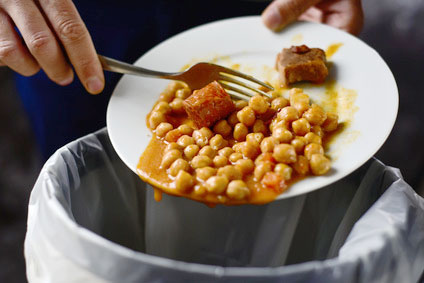 In low-income countries the majority of loss occurs during production; in developed countries an estimated 220 pounds per person per year is wasted during the consumption stage.
The National Resources Defense Council says, "The average American consumer wastes 10 times as much food as someone in Southeast Asia, up 50 percent from Americans in the 1970s." And approximately 40 percent of food in the U.S. today isn't eaten. That's more than 20 pounds of food per person every month!
Food waste is not just a problem in North America. In the EU some 100 million tons of food is wasted annually. If nothing changes, the amount of food waste there is predicted to reach 126 million tons a year by 2020.
Why the Waste?
The Institution of Mechanical Engineers cites poor storage facilities, too-stringent sell-by dates, "get-one-free" offers and consumer fussiness as major reasons for global food waste.
What's Being Done
The good news is that while global hunger continues to be a massive problem, progress is being made. For example, WorldHunger.org reports a 42 percent reduction in the prevalence of undernourished people between 1990–92 and 2012–14.
So there is hope—thanks in part to the many organizations who have it made it their mission to end hunger.
Heroes in the Fight Against Hunger
One of the organizations that's passionate about ending hunger is Kroger, a U.S. grocery chain. Their Zero Hunger / Zero Waste initiative is the company's most ambitious to date, with a goal of eliminating waste company-wide and ending hunger in U.S. communities by 2025.
Kroger CEO Rodney McMullen says, "More than 40 percent of the food produced in the U.S. each year goes unconsumed, while one in eight people struggle with hunger. That just doesn't make sense. As America's grocer and one of the largest retailers in the world, we are committing to doing something about it."
Watch the video to see how Kroger is partnering with various agencies to help end hunger in the U.S.
The fight continues globally too. For example, in France it's illegal for supermarkets to throw away food that is still edible.
And other organizations in Asia, Australia, the Bahamas, Brazil, Canada, Denmark, England, Germany, Italy, the Netherlands, Switzerland and Taiwan are also working to end food waste. Check out this list of 59 Organizations Fighting Food Loss and Waste from foodtank.com. (Be sure to skim the comments to learn about even more.)
How to Be a Hero at Your Home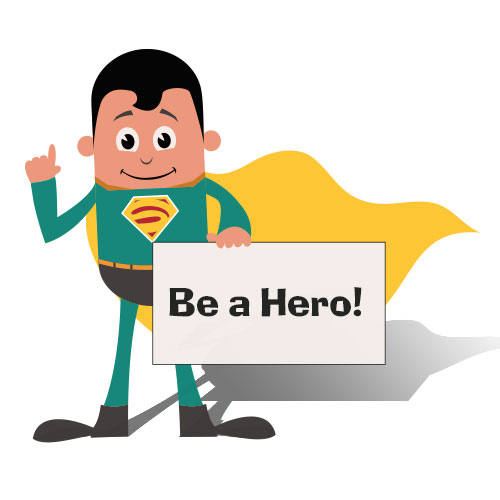 If this is an area that speaks to you, here are some ideas to prevent food waste at your house (and maybe even save a few $$). And be sure to check out these tips from SaveTheFood.com.
Food waste is a problem that can be solved. It is being solved. It just takes all of us making small, conscious choices—something I'm proud to say that Norwex Movement members are very good at!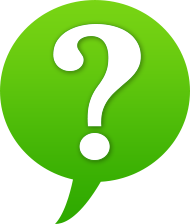 Do you take steps to reduce food waste? We'd love to hear your ideas—just leave us a comment below.
Resources:
Does the world produce enough food to feed everyone?