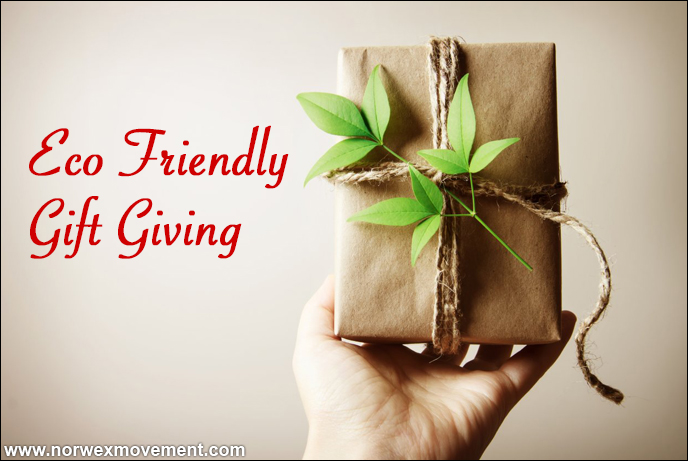 In honor of our month of giving, some "eco friendly" holiday gift giving ideas and tips!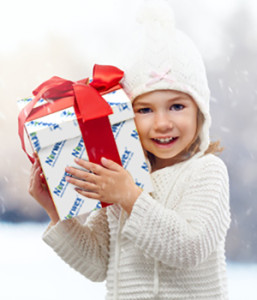 Buy an experience – Rather than buying a "thing", buy a

gift

certificate to a favorite restaurant, tickets to a show or to some event they want to attend.
Quality, not quantity – Higher quality items will last longer and be more appreciated.
Buy secondhand – Used, secondhand, vintage, antique scores points for uniqueness.
Make it Yourself – Create homemade products, such as jams or cookies, and package them in reusable friendly glass.
Buy Sustainable Products – Seek out eco conscious manufacturers for healthier, less environmentally toxic gifts, made of natural materials such as wood, metal, rubber, paper, cotton, wool, and coated with non toxic colors.
Give to Charity – Donate money, plant a tree, support their favorite church or charitable organization in their name.
Most importantly, you are "paying it forward" — Eco-conscious gift giving is also an opportunity for you to encourage others to be mindful of their own world and health too!


Herein, we present our first annual Norwex Gift Giving Guide!
Norwex 2014 Gift Guide
GIFTS FOR ALL
• Amazon Kindle Voyage eReader $199
• Amazon Kindle eReader $79
• Record Clock $38 (made with recycled materials)
• Candle Projector $48 (uses non-toxic & clean burning oil)
• Norwex Pitch the Plastic Collection – contact your consultant
MEN
• Handmade Silk Tie $32 (fair trade product)
• Eco-Friendly Rancher Shirt $79 (fair trade product)
• Eco-Friendly Hoodie Sweater $48 (fair trade product)
• Olive and Bronze Organic Socks $15 (organic)
• Norwex Microfiber Bath Towels with BacLock™ – contact your consultant
WOMEN
• Brass Bracelets $65 (made with sustainable metals)
• Vegetable Dyed Wooden Bangles $10 (Community Friendly Movement product)
• Organic Jersey Cardigan $145 (fair trade product)
• Optic Scarf – contact your consultant
CHILDREN
• Wood Dollhouse $240 (made with sustainable materials)
• Knit Teddy Bear $28 (fair trade product)
• Organic Long John Set $34 (organic)
• Wood Toys $12+ (made with sustainable materials)
• Children's Organic Paint Kit $20 (organic)
• Norwex Kids EnviroCloth™ with BacLock™ – contact your consultant
Some Other Great Resources:
Green Gift Giving
Green Christmas