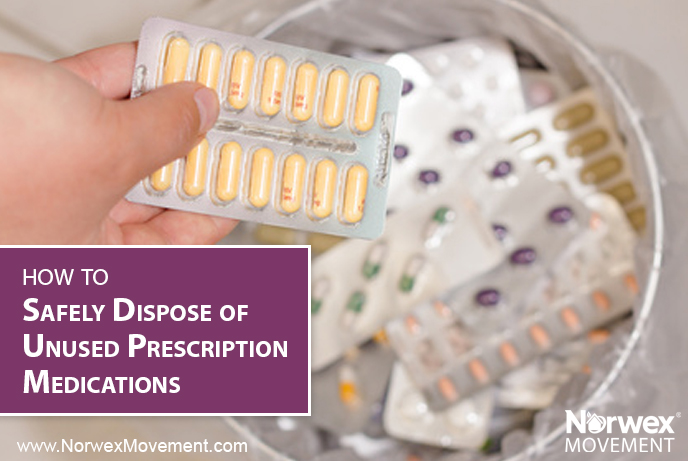 The dangers of dumping unused medications
Keeping our homes clean and safe from harmful chemicals is something that is always top of mind. Sometimes, while cleaning out cabinets or drawers, however, you might discover expired prescription medications that you forgot about long ago or simply no longer use.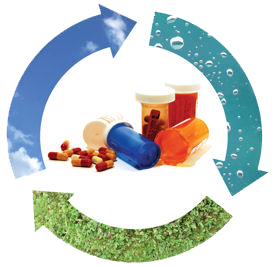 The National Community Pharmacist Association (NCPA) estimates that 200 million pounds of medicine are thrown away each year from U.S. households. Some prescription medications have guidelines for safely disposing of them to help reduce harm from accidental exposure or misuse, once they're no longer needed.
If your medication doesn't have proper-disposal instructions, your first inclination might be to just pour it down the sink or flush it down the toilet, but it turns out that may be extremely harmful to our water supply.
If you dump your expired or unused prescription medications down your drains, they may leach into the surrounding soil and groundwater. Even as water goes through a series of water treatment plants, those plants may not be equipped to filter out medication that's contaminating the water, meaning it could likely enter your drinking water supply.
So what's the best way to dispose of old or unused prescription medications?
According to the EPA, one of the best ways to safely dispose of unused prescription medications is to properly secure them for trash collection. Here are a few tips on how to do this effectively:

Take your medication out of the original containers, and make sure to remove any labels with your personal information on it.

Mix the medication with a substance like cat litter, soil or used coffee grounds to help deter other people and animals from tampering with it.

Place the mixture into a sealable bag or disposable container with a lid so it doesn't leak in your garbage bag, and take your trash out immediately.
Another option for disposing of your unused prescription medications is to participate in a local community prescription drug take-back event. These events are designed to provide a convenient, responsible and safe method for disposing of your old or unused prescription drugs, while also educating communities about the potential for prescription medication abuse or misuse.
For more information about how to safely dispose your unused prescription medication, check out this guide from the U.S. Food and Drug Administration (FDA).
How do you dispose of your expired prescription medications? Please feel free to share your thoughts with us in the comment section below!
Resources:
Care2: How to Safely Dispose of Old Prescriptions
FDA: How to Dispose of Unused Medicines
NPR: Trash Can May Be Greenest Option For Unused Drugs
Did you know about the dangers of flushing medications?