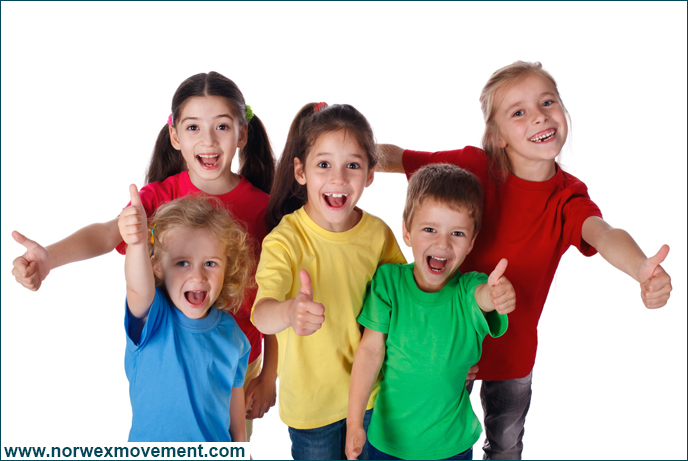 Creating a Safer Haven for Kids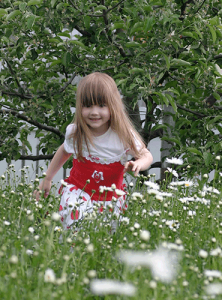 It's really pretty simple: We all want to create a better quality of life. And because true "quality" doesn't affect just one generation and then stop, Norwex is committed to creating a lasting legacy of chemical reduction that will make life better for future generations. We envision improved health and a less toxic environment for our kids, their kids, and their grandkids. And it starts with us parents.
But sometimes the thought of reducing chemicals can be a little overwhelming. After all, more than 80,000 new chemicals have been created in the last 50 years. How do we fight that? Where should we start? Well, it makes sense to start in the home. That's where individuals like us have the most impact—specifically, in your kids' bedrooms.
After all, that is where they spend a good deal of time, especially when they're babies.
We know Rome wasn't built in a day, but there are steps we can take now to help ensure a lasting legacy for our little ones.
1. Breathe and relax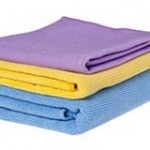 There are many steps you can take to protect your family, but it's not worth stressing yourself out to find "non-toxic perfection." Start simply by making sure that dusting is a part of your regular cleaning routine. Dusting with Norwex Microfiber and water in your home and especially your child's room can help you (and them!) avoid toxic chemicals and reduce the amount of allergens floating in the air. Consider purchasing a High-Efficiency Particulate Air (HEPA) air filter for the bedrooms if a whole-house air filtration system isn't an option. According to the EPA, indoor air can be 5–10 times more polluted than outdoor air. A HEPA filtration system will help.
2. Read labels of personal care products
It's important to note that personal care products, like cosmetics and shampoo, are required to label ingredients, but other product sectors aren't. Avoid personal care products that have the following ingredients on the label:
Synthetic musks and fragrance
Formaldehyde and releasing chemicals: DMDM Hydantoin, Quaternium 15 or Bronopol
Parabens: which may appear as "___paraben" on the label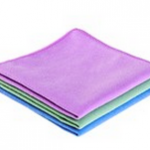 For baby wipes, consider using Norwex Makeup Removal Cloths dampened with some water instead of baby wipes with phenoxyethanol, propylene glycol, PEGs, parabens or phthalates! And they're reusable, so no throwing wipes into a landfill. According to a recent WHO report, children are among the most vulnerable to damage from endocrine-disrupting chemicals (EDCs). The WHO report showed that exposure to EDCs during development—in utero, infancy, early childhood through puberty—can have permanent effects if the exposure takes place when a specific tissue is developing.
3. Choose hand sanitizers carefully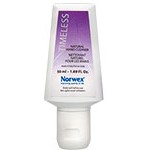 Many anti-bacteria soaps and hand sanitizers contain triclosan, a pesticide. Good ol' soap and water is an effective way to wash your hands. In fact, studies have shown that simple hand washing with soap and water for 10 seconds removes 90% of bacteria from hands! Some products like "moist towelettes" contain parabens, a preservative that has been linked to hormone-disruption. If soap and water aren't available, try Norwex Timeless Natural Hand Cleaner with organic rosemary, lavender and lemon.
4. Know your plastics
Not all plastic is created equal. Avoid baby bottles, teething rings and toys that contain BPA and phthalates, two hormone-disrupting chemicals. Avoid PVC plastic (number 3 in the recycling arrow), also known as vinyl. PVC is one of the most toxic substances and causes health and environmental problems along its lifecycle. Skip vinyl lunch boxes and shower curtains too.
Here is a great post from Nature Moms on natural and safer teething remedies.
5. Skip fragrance, cologne and scented laundry products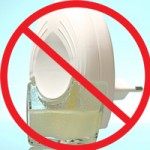 Many fragrances contain dozens of toxic chemicals, and many contain the hormone-disrupting chemical phthalates. Skip the scented laundry detergent and fabric softener, unplug and remove air fresheners, and have the adults in the house avoid wearing fragrances. This is one of the most important things you can do to protect your family from toxic chemicals. This is a great opportunity to explore natural essential oils and how to use them to fragrance your home and yourself!
6. Shop for safe toys
Shop for cloth, wool, felt, and wooden toys. Be mindful of the paint used on wooden toys, and avoid pressed wood products that may be treated with formaldehyde. Check out Safer Chemicals' report on toxic toys here and more gift ideas here.
7. Avoid toxic flame retardants.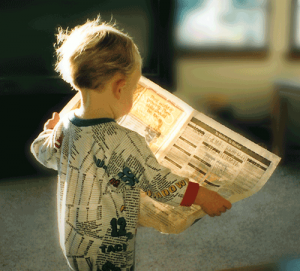 Unfortunately, many children's products contain toxic flame retardants, which have been linked to hormone disruption, cancer and harming the developing brain. Dust and vacuum frequently, as dust is our primary route of exposure. For children, make sure they wash their hands before eating. Avoid purchasing children's products made of polyurethane foam, commonly found in crib bumpers, crib mattresses, some nursing pillows and car seats. In addition, some kids' pajamas have been treated with flame retardant material. Instead look for organic cotton PJs or, if that isn't an option, buy the snug-fitting kind, which are generally not treated with flame retardants.
Remember, the point is not to completely stress out over chemicals. But be mindful of your choices and consider your options. Your kids will thank you for it.
Sources
http://saferchemicals.org/2013/06/27/new-parents-guide-to-safer-childrens-products/
http://org2.salsalabs.com/o/6639/p/dia/action3/common/public/?action_KEY=14460
http://naturemoms.com/blog/2011/03/17/natural-teething-remedies-and-relief/
2012 World Health Organization (WHO) report, State of the Science of Endocrine Disrupting Chemicals. http://www.thedailygreen.com/green-homes/latest/safe-green-toys#slide-1