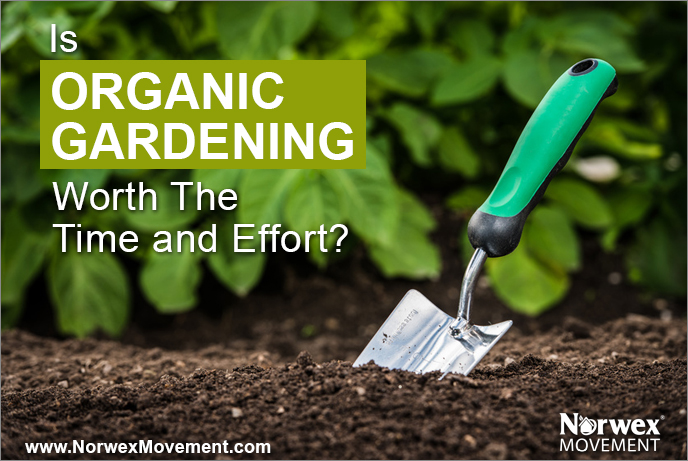 Defeating Garden Pests and Weeds the Organic Way
All you gardeners out there—or gardener wannabes—this one's for you!
There's nothing quite so fulfilling as delivering a bounty of delicious fruits and veggies, or a bouquet of beautiful flowers, for your family's enjoyment. And getting down and dirty in the garden is a wonderful way to enjoy the fresh air and sunshine. Plus, there's just something about the feel of the earth between your fingers… the joy of watching your garden grow… Even whacking weeds can bring a sense of satisfaction.
But what do you use, specifically, to keep those weeds at bay? And how do you deal with those pesky insects who want to munch on the fruits of your hard labor?
Today, more and more are finding organic gardening practices to be a good alternative to synthetic pesticides and fertilizers, especially in light of concerns about harmful chemicals contained in many of them.
What is organic gardening?
Organic gardening is basically gardening without the use of any synthetic products, including pesticides and fertilizers. In addition, organic gardening incorporates the idea of replenishing resources as it makes use of them. It involves the use of compost and other methods of building healthy soil, as well as extra vigilance when it comes to pest control, and knowing which pests to worry about vs. which ones are probably not a big threat.
What are some of the pros of organic gardening?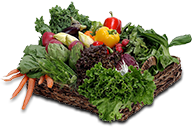 Fewer chemicals—Conventional weed killers often contain harmful chemicals that permeate the very soil that nourishes your plants. And pesticides can linger on the surface of your fruits and vegetables, sometimes even penetrating the outer layer. This is why organic gardeners avoid these types of products.
More antioxidants—A 2014 study published in the British Journal of Nutrition reported that organic foods and crops have up to 69% higher concentrations of antioxidant compounds—in other words, about the same as two extra servings of fruit and veggies every day.
Economical—By not purchasing synthetic fertilizers and pesticides you'll even save money. And if you decide to compost, you gain further economy by putting your leftover food and other organic waste to great use!
And the cons?
Time and labor intensive—According to SparkPeople.com, "A successful [organic] garden requires forethought and planning; maintaining that garden involves crop rotation, companion planting, diligent removal of diseased or weakened plants, composting (which takes weeks or months to break down), hauling manure, working organic matter into the soil, and manual weeding." For those with limited time all this may seem daunting, but others may welcome the opportunity to spend more time outdoors.

Tips for controlling weeds: Combine manual weeding with mulching. Mulch is a couple of inches of not-yet-decomposed organic material spread on the ground around your plants to restrict weed growth. It also helps improve your soil's fertility and health, conserves moisture and prevents erosion. You can use grass clippings, bark, leaves, woodchips, rock, gravel and more.

Insects—Because you're working in cooperation with nature, you will probably need to accept the occasional garden pest. Just be vigilant, regularly inspecting your plants for signs of a problem, and act quickly if you notice a problem. But remember—not every insect is necessarily bad, and pesticide isn't always the answer.

What to do about insects: Aim for diversity in your garden. A mix of plants will attract more beneficial insects and help prevent a problem from spreading throughout your garden. For example, specific flowers can be planted to attract certain predators which will in turn help protect your garden by consuming bugs that might otherwise do damage to it.

If you decide that a pesticide is in order, consider one of these common organic garden pesticides from Gardening.About.com.

Lower yields—Fertilizing the soil of an organic garden is a slower process than simply fertilizing with a bag purchased from the gardening store. Organic gardeners typically strive to enrich the soil of their gardens naturally via composted matter. And since compost releases nutrients slowly into the soil, organically grown plants usually have smaller yields than conventionally grown ones. As your soil gets healthier over time, however, you may find that your yield increases, too.
Remember, whether you're an organic gardener or of the more conventional variety—or somewhere in between—don't forget to enjoy the fresh air and sunshine. The time you spend outdoors is as good for you as it is for your garden!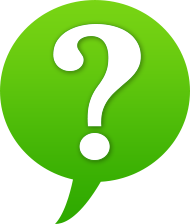 Have you tried organic gardening? We'd love to hear about it! Just leave a comment below.
Resources:
About Home: The Basics for Gardening Organically
Movement Blog: Live Green and Compost
SparkPeople: Organic or Conventional Gardening: What's Better?
Cambridge Journals: British Journal of Nutrition
About: A Guide to Some Common Organic Garden Pesticides