Can one replace 500? It can if you're talking about using a single reusable cup all year long. Just one reusable cup can replace about 500 paper or foam coffee cups, according to this graphic posted by The Farm Project and Less Plastic.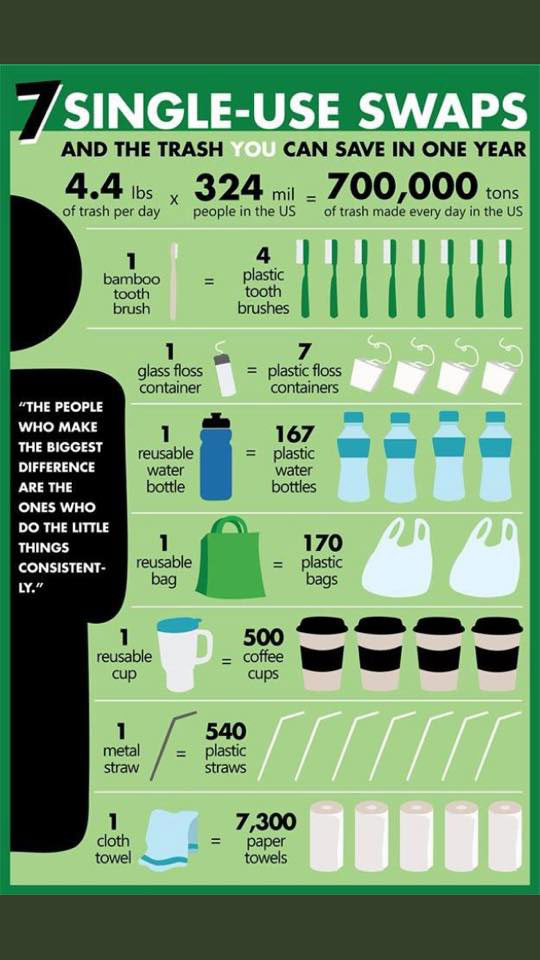 Five hundred cups may not sound like that big of a deal in the long run, but when you consider that the entire U.S. population alone generates around seven hundred thousand tons of trash—every single day–you start to see how little things really do add up.
What if we all switched to reusable? What kind of difference could that make?