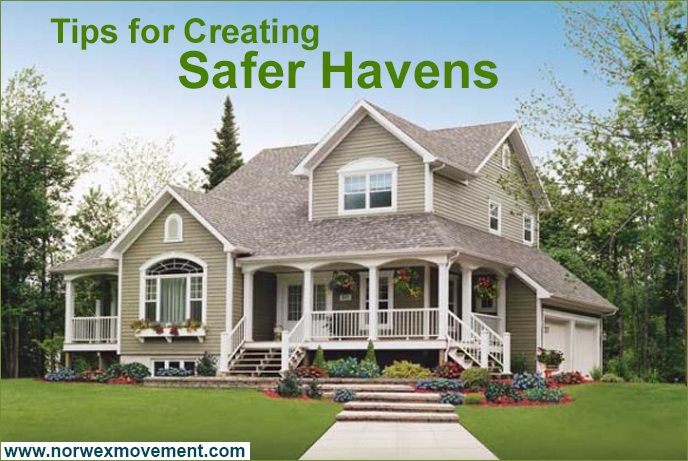 20 Tips for Creating Safer Havens: Tips 16 – 20
Below are the last five tips in our Top 20 ways to rid your home of chemicals and create a safer haven. We hope that you have found them helpful and are enjoying creating Chemical-Free Zones along with us!
If you missed tips 1-15, here they are: 1-5, 6-10, 11-15
16. Pitch the plastic food containers.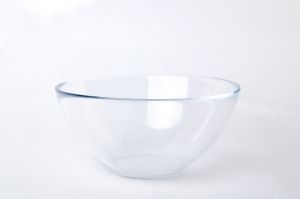 BPA is a harmful chemical found in polycarbonate plastics,
which are often used to create food and beverages storage containers (for example, those water bottles we discussed last week in Tip #14). Research shows that BPA can leach into food and beverages from containers that are made with it. Glass is best for storing food and beverages, especially for a baby. Another alternative is BPA-free plastic. In addition, never microwave plastic—always use glass or ceramic to reheat.
WHAT ELSE TO WATCH OUT FOR:
"In the last 20 years, we've seen a 400% increase in food allergies. It's not just about milk or nuts anymore. Dyes, chemicals and synthetic hormones are causing serious health problems. And these reactions can be anything from physical, like a rash or upset stomach, to emotional or behavioral issues."
—The Chicago Tribune
17. Beware of flame retardants.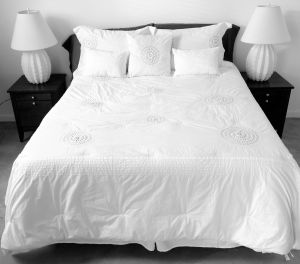 What's in your pajamas, mattress and pillows? Not always what you'd expect. Flame retardants have been shown to cause damage to the reproductive systems as well as deficits in motor skills, hearing, memory and behavior. Unfortunately, they are pervasive throughout most homes today. Flame retardants attach to dust particles whenever they fall. Kids are most susceptible to flame-retardant chemicals; their blood levels can contain up to three times as much of them as in their mothers'. To avoid them, make sure to dust and vacuum regularly (see tip #12). Also, consider using snug-fitting, natural material for your children's pajamas—loose-fitting pajamas may contain flame retardants. Look for products labeled "PDBE-free."
18. Read labels.
It's important to note that, unlike other product sectors, personal care products, like cosmetics and shampoo, are required to list ingredients on their labels. Use this available knowledge to help you avoid personal care products with such harmful ingredients as: Triclosan, parabens, phthalates, sulfates, synthetic fragrances and synthetic dyes. Remember, babies and children are especially sensitive to these ingredients. Switch to greener formulas, especially for those products you use every day like shower gel, body lotion, hand cream, etc. Norwex has a full line of safe, effective, moisturizing skin care products to help you transition away from chemicals.
19. Forget fragranced candles.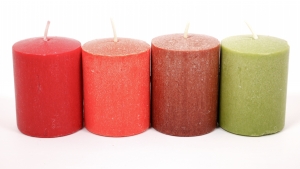 All those wonderful-smelling candles may not be so wonderful after all… Artificial scents, used in the majority of scented candles, usually contain phthalates, which can disrupt hormones, particularly in children. Choose fresh air, and open some windows as often as possible. This will also help eliminate indoor air pollution. Use essential oils or Norwex Odour Eliminator to freshen air naturally!
20. Forgo furniture polish.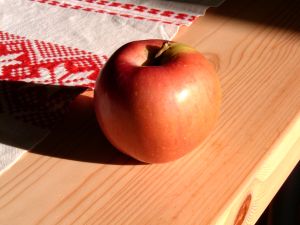 If you have wood furniture, you know it's important to keep the wood hydrated and beautiful. But did you know that most furniture polishes contain ammonia, phenol and petroleum distillates? These chemicals can irritate your throat, skin, eyes and lungs. They are also suspected carcinogens. Instead,
try organic Linseed Oil to moisturize your wood furniture and use the Norwex Dusting Mitt or Envirowand for chemical-free dusting.
Want to know more about how to create Chemical-Free Zones in your home? Download this handy Chemical-Free Checklist!