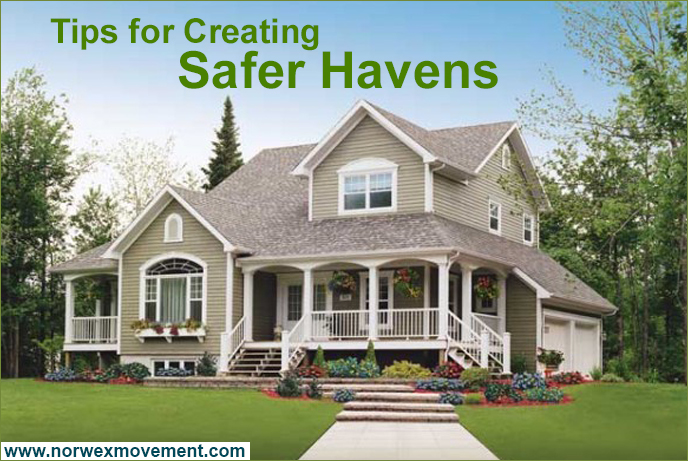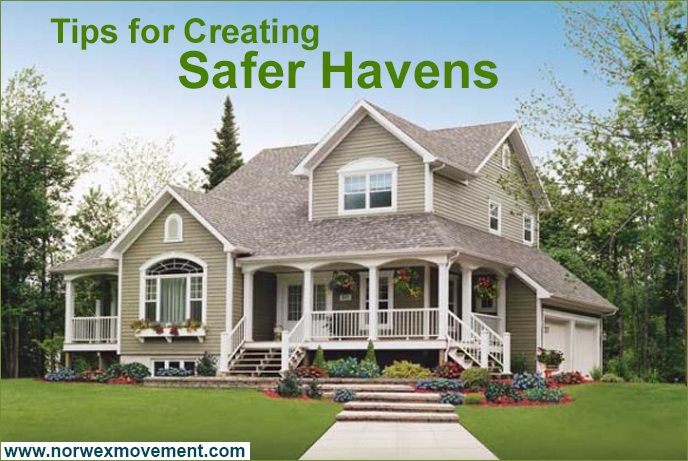 More Tips for Creating Safer Havens
In honor of our 20th global anniversary, last week we shared the first five of our Top 20 tips for ridding your home of chemicals and creating safer havens. Below are the next five tips in our series. Don't forget to check back next week for Tips 11 – 15!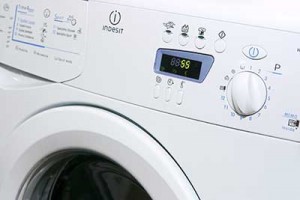 6. Wash new clothes before you wear them! How many times did Mom say that when you were growing up? She knew what she was talking about! Here's why:
Manufacturers use chemicals, specifically formaldehyde, on clothes prior to shipping them from factories to stores. This practice helps prevent mildew in case the clothing is exposed to moisture or humidity. Formaldehyde is also used to prevent wrinkles, so they arrive at local retail outlets looking perfect. But here's the rub: Formaldehyde is a skin allergen and classified by the European Union as "toxic" when it comes in contact with the skin. It is also suspected to cause cancer, as noted by the International Agency for Research on Cancer, the state of California, and by the EPA.
So make sure you follow this sage advice: wash your clothes, your bed sheets, your towels before you use them for the first time.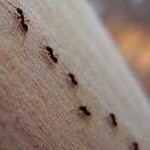 7. Watch out for weed and bug killer. Now that summer has arrived, everyone wants their lawn to be as lush and green as possible. Keeping bugs and weeds at bay is also a top priority. And keeping those bugs out of our homes is equally important. But there is evidence linking many common herbicides to increased incidence of cancer. Because pesticides are chemically created to kill pests, it stands to reason that they're not good for humans either. Create a safer haven by replacing common herbicides and pesticides with organic, natural alternatives.
Check with your local home and garden store for options or place mosquito-repelling plants such as Citronella or Marigolds in your yard and garden.
8. Cooking for your family can be dangerous! Do you use nonstick cookware? If so, did you know this type of cookware may contain chemicals such as PFOAs and PTFEs? Both of these kinds of chemicals are used for stick and stain resistance, but they come at a price to your health. Choose cast-iron, stainless steel, or glass or ceramic pans instead. There are a lot of options available on the market today.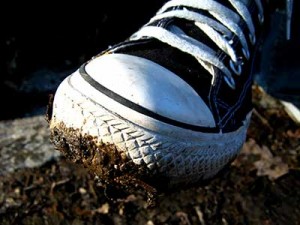 9. Leave your shoes outside! This is a simple tip you can start right now which doesn't require you to buy anything new or throw anything away. As you walk around out in the world you are picking up not only dirt, but a load of toxic chemicals like grease, pesticides, lead…and yes even animal waste. Don't bring those into your safe haven!
10. Dry cleaning? You might be better off wearing dirty clothes! Did you know that the chemicals involved in dry cleaning are so harmful that you shouldn't even hang clothes that have been dry cleaned in your closet much less wear them? It's true.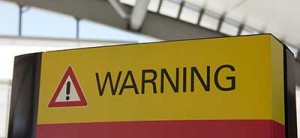 Perchloroethylene (perc) is the strong-smelling chemical that is used at almost all traditional dry cleaners. While it works great for getting rid of odors and stains, it's also a volatile organic compound (VOC) that isn't removed during the washing process and can stay in clothing for days or even weeks. The state of California has listed perc as a known carcinogen and mandated that its use be phased out for commercial dry-cleaning by 2023. Don't wait until then to phase out dry-cleaning your clothes. Instead, find a dry cleaner who offers non-perc dry cleaning or opt for the washer instead. If you can't find a non-perc dry cleaner, remove the plastic bags from your clothes and air them out before hanging them in your closet.
The best way may be to save a little $$ and stop buying "dry clean only" clothes altogether. Check your labels!