Illinois Becomes First State to Ban Microbeads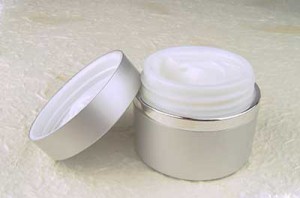 "With some popular facial cleansers containing as many as 300,000 microbeads in a single container, environmentalists worry the non-biodegradable beads—which are small enough to bypass sewer and water treatment filters—will wreak havoc on the water supply. Environmental advocates say microbeads can absorb toxins and harm fish and other wildlife, along with humans who may consume them."
– http://www.huffingtonpost.com/2014/06/09/illinois-microbeads-ban_n_5475345.html
Illinois' ban becomes the first of its kind in the U.S. and paves the way for other states that are considering legislation, such as Minnesota, Ohio, New York and California. The legislation has a phased rollout starting at the end of 2017, when companies have to stop manufacturing products with synthetic plastic microbeads, and ends in 2019, when over-the-counter drugs must be microbead-free.
Some companies are already planning to remove microbeads prior to 2017 and are
looking into natural alternatives such as ground seeds or nuts.
Thank you, Illinois, for taking important steps toward protecting the Great Lakes and reducing chemicals in our environment!
Here are some other resources to learn more: