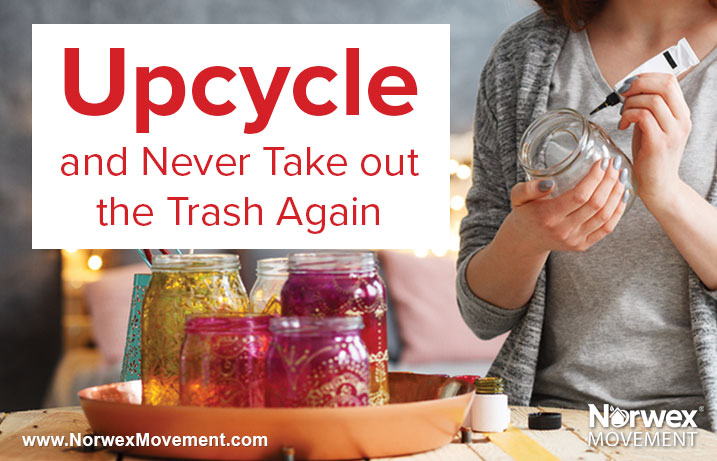 One Man's Trash Is Another Man's Treasure
In the age of the 5 R's—Repurpose, Reuse, Refuse, Reduce, Recycle—we are taking a long, hard look at what we call trash. Before tossing something out, I take a moment and ask myself, "Is there something else I could use this for around the house?" Not surprisingly, the answer is most often "Yes!"
For example, it's amazing how easy it is to turn plastic canisters into handy containers for the kitchen and bathrooms. Some paint and fabric can turn mismatched chairs and a table into an eclectic dining set. And there is no end to the possibilities for Mason jars and glass bottles.
Let's Get Creative
It is the latest trend—upcycling, or creative reuse. It's the process of transforming unwanted products and materials into something useful and often beautiful. Do you remember those school art projects when you would need to save up old tin cans? Well, instead of gluing yarn and sequins to a can, you get out a hammer, nails and some paint. And voilà! You have votive candles with a design or letters.
Don't think of yourself as artistic or super creative? Not to worry—most projects are simple and allow for mishaps. Remember: You are working on items once destined for the trash, so don't stress out over mistakes. Also, you can "google" step-by-step instructions to guide you through just about any task.
Pallet Projects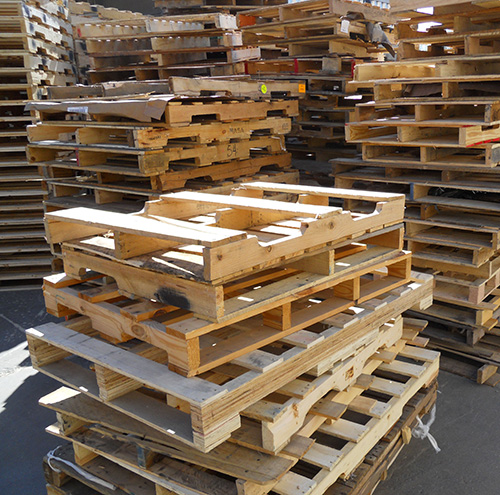 More industrial folks are building furniture and other useful household items from repurposed wood. Jen Gardner builds beautiful furniture from old wooden pallets. What started out as a bookcase project turned into a thriving small business building rustic farmhouse furnishings using the wood reclaimed from pallets and other items destined for landfills. Way to go, Jen!
And she is not alone. Wood pallets can be transformed into just about anything. Check out all the ingenious things people have made out of old pallets! From straightforward and simple to the more complex and demanding, there are a variety of plans and instructions out there. All you have to do is find the one suited to your skill level.
Here's a great how-to video from Silverline Tools' Craig Phillips, for building your own bench from a wood pallet.
Meet the Masons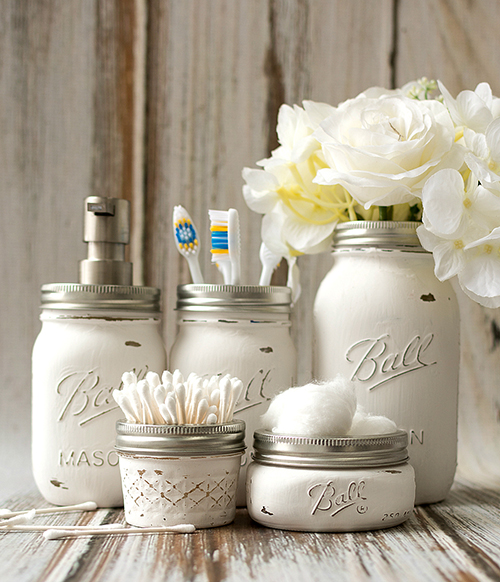 Another mainstay for upcycling is glass jars. Whether they are Mason, pickle or spaghetti sauce, good ol' glass jars can be used for just about any undertaking you have on your mind. So if you're considering "dipping your toe" into the upcycling craze, start with a Mason jar (or Ball or Kerr). You can create handy containers or cute home décor with a repurposed jar.
No matter what item ignites your passion for upcycling, you can find a dozen different ways to reuse it. In fact, there are even entire websites devoted to upcycling. One such website, upcyclethat.com, is on a mission to encourage people to repurpose and reuse the materials around them.
Others offer inspiration for trash-to-treasure crafts or slideshows with links to unique upcycled items. The DIY Network also devotes an entire webpage to upcycling and how-to videos for projects anyone can do.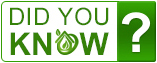 Thanks to websites like Pinterest, you can find lots of great upcycling ideas online. Click here to discover other stuff people have repurposed into something awesome.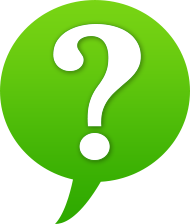 What old stuff did you convert into something new for your home? Tell us what you upcycled in the comments below.
Resources:
Have you ever given something you upcycled as a gift?