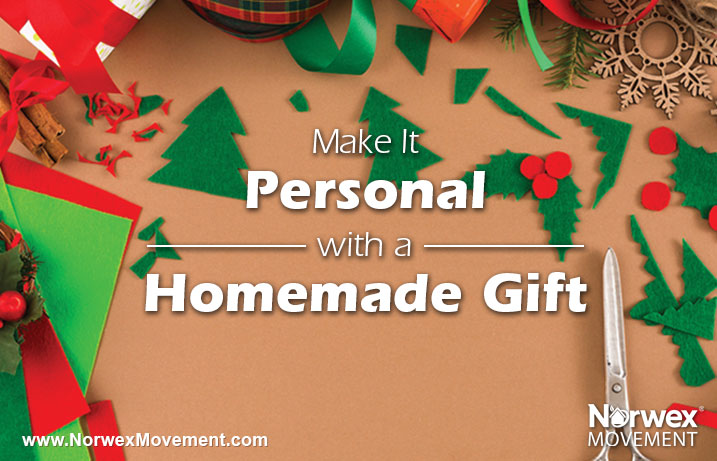 Still Trying to Get All of Your Shopping Done?
Does going to the mall make you cringe? Do you break out in a cold sweat just thinking about your January credit card bill? Are you a last-minute shopper who has procrastinated too long for online shopping?
If you answered "yes" to any of these questions, then you may be interested in DIY Holiday Gifts! With a dash of imagination, a sprinkle of online tutorials, and a touch of glitter, you can make some thoughtful gifts while saving time and money. And the best part—you can utilize the 5 R's while checking off everyone on your list just in time for the holidays.
Magic in a Mason Jar
Whether you're a guru with a glue gun or just a crafting novice, nothing is as versatile as a Mason jar. Dazzle loved ones with any one of the many things you can make out of this simple jar. My favorite—the snow globe cookie jar. It transforms a container for simple baked goodies into a festive gift.
Personally Crafted by You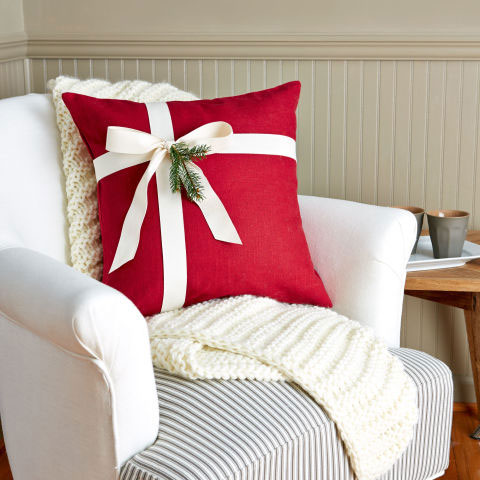 Know anyone that is celebrating their first holiday in a new home? Make a plain pillow, or a sweater pillow, then wrap it in a bow like a present and they will have a gift they can enjoy all year round.
I love to surprise my girlfriends with a homemade beauty gift. This mint sugar scrub was super easy to make and smells yummy! All it took was some coconut oil, sugar, peppermint extract and a drop of green food coloring. If the Christmas spirit moves me, I may even concoct a gingerbread bath bomb.
Bring the Bling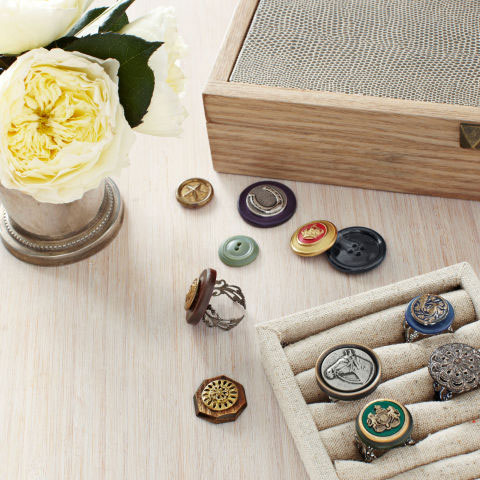 For the divas on your list, you can fashion some cute handmade jewelry that will make ideal stocking stuffers. A button ring only requires a ring base, glue and going through that container of mismatched, vintage buttons. With a little 18-karat gold spray paint, you can create a charm from just about anything—thimbles, keys, miscellaneous hardware, even acorns and small pinecones.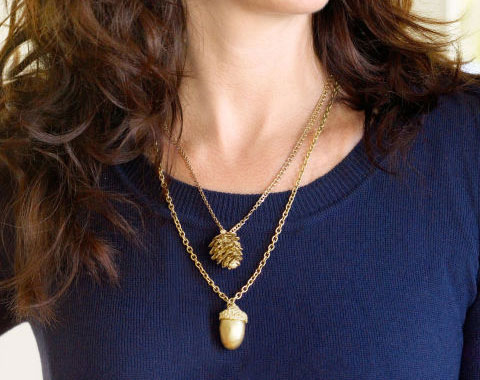 I may try my hand at making a pendant necklace and earrings from the chandelier crystals I found at a second-hand furniture store in my neighborhood.
A Few of our Favorite Things
With simple step-by-step instructions available online, you can find inspiration and ideas for quick and easy homespun gifts—like this one with great gift ideas for Mom. So start a new tradition and gather your kids together for a little DIY party and quality time. Then, you will be all set to spread some holiday cheer with handcrafted gifts and goodies made with love for everyone on your list.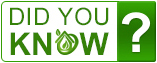 According to American Research, we spend an average of $983 during the holidays. In addition to making your own gifts, what other ways have you saved money this time of year? Leave a suggestion in the comments section below.
Resources:
Do you like receiving or making homemade gifts?