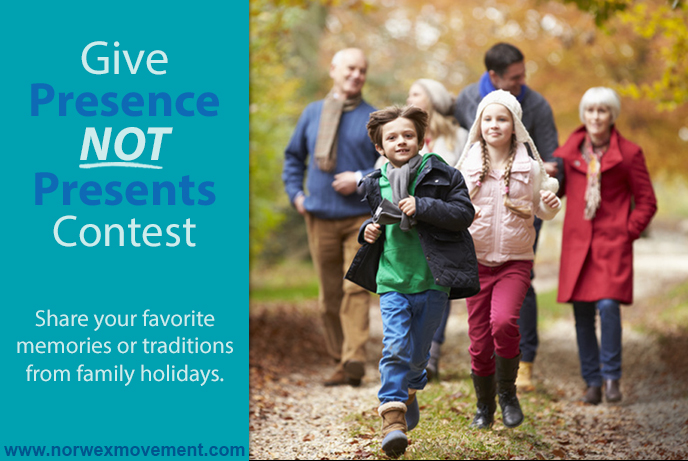 Entries Accepted November 12 – 16, 2015
As a member of the Norwex Movement, you know that the holidays are about more than giving and receiving gifts; they're ultimately about community and togetherness. And as part of the Movement, we all know how important it is to give the "presents" of our presence!
So, in the spirit of giving "presence," we're holding a contest Thursday, November 12 – Monday, November 16, to celebrate family, traditions and spending time with your loved ones.
Contest Winners Selected:
Thank you to the many contestants! We have reviewed the entries and have selected the winners. The top three winners had their photo(s) and traditions featured for all to see. The results are posted here.
And be sure to check out Amy's Green Blog in the next few weeks for some helpful thoughts on making your holiday season fun, warm and welcoming for your friends and family, as you gather and celebrate together!