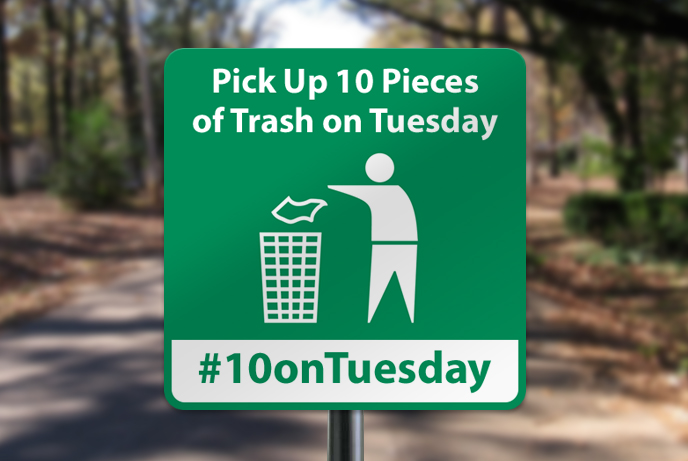 Pick Up 10 Pieces of Trash on Tuesdays
I've been getting into the habit lately of taking walks around the neighborhood at lunchtime. There's a great tree-lined path that goes from our office back to the Coppell Nature Park and it's about 3 miles round trip. The other day it was pretty windy and I noticed a piece of garbage blowing my way, I thought, " I should let it go, it's just once piece of trash." But then I started to think about if everyone picked up just one piece of trash, what an impact that would have on our communities and world! So I picked up that trash, and a few other pieces and was feeling inspired to tell others about this.
There's also a local organization that is spreading the word about reducing litter in the Dallas area called reverselitter.com. They are simply asking people to pick up 10 pieces of trash every Tuesday.
"If for just one year, 5,000 people chunk 10 pieces of litter a week into the trash or recycling bin, the Metroplex will reduce litter by 2.6 million pieces."
See more at: http://reverselitter.com/resources/
Just imagine the impact on your local community if you got just a few neighbors, family members or your co-workers involved!
Join in on the conversation on social media by using the hashtag: #10onTuesday