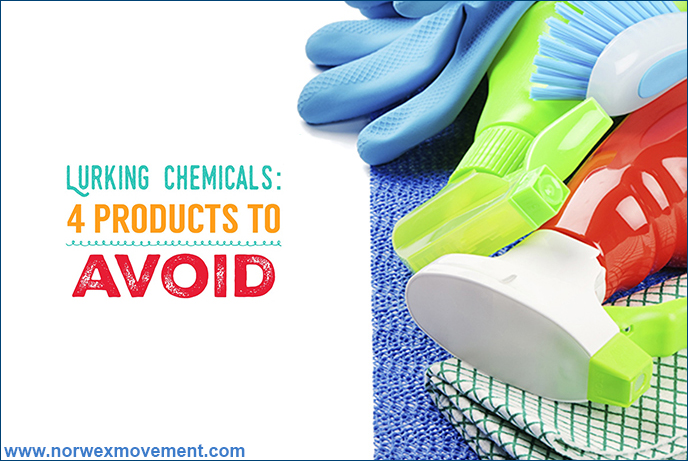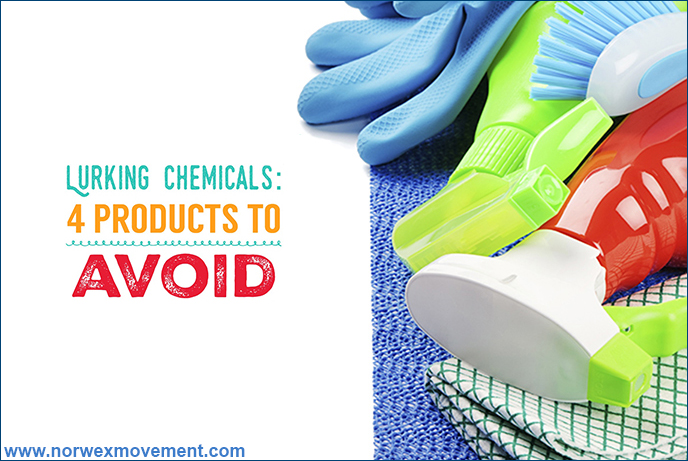 These Common Items May Be Doing More Harm Than Good
Home is where the heart is, and it's important to keep our homes clean and safe for our loved ones.
But according to one report, indoor air in homes can be 2 to 5 times more polluted than outdoor air!
With how much time we spend indoors, it's important to monitor the chemicals and pollutants we bring into our homes on a regular basis.
Here are a few commonly used products that you should avoid bringing into your home in order to keep your family safe from toxic chemicals.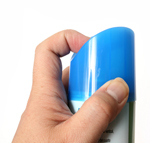 1. Air Fresheners
No one enjoys a stinky home, but air fresheners may not be the solution you need to remove bad odors. Many air fresheners use harmful chemicals to simply mask smells instead of actually removing them.
According to the NRDC (National Resources Defense Council), some of the dangerous ingredients that are commonly found in air fresheners include everything from allergens to hormone-disrupting phthalates and cancer-causing chemicals such as benzene and formaldehyde.
Rather than exposing your family to these chemicals, try a more natural alternative like cleaning with baking soda and using natural essential oils to keep your home smelling more fragrant!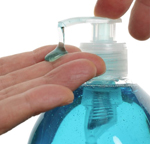 2. Antibacterial Soap
Throughout the day, your hands can quickly get dirty and unsanitary, and it seems natural to wash them with antibacterial soap to remove lingering germs.
Unfortunately, one of the most common ingredients in many antibacterial cleansers—triclosan—may alter hormone regulation, creating other health risks such as infertility and obesity.
So, what's the best way to wash your hands? It turns out that the classic combination of regular soap and water could be sufficient for cleaning your hands. According to one report, the FDA (Federal Drug Administration) has found no evidence that washing with antibacterial soap containing triclosan is any more effective than using regular soap.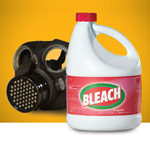 3. Chlorine Bleach
If your wardrobe contains white clothing, it may be tempting to reach for the bleach to keep your clothes bright and clean. But just because chlorine bleach can be found in nearly every supermarket doesn't mean that it's the safest choice.
According to the CDC (Centers for Disease Control and Prevention) exposure to chlorine may cause symptoms such as blurred vision, burning sensations in the nose, throat and eyes, coughing, breathing difficulties and nausea.
To keep your family safe from unnecessary exposure to bleach, try these 7 bleach alternatives that will keep your clothing their brightest and whitest!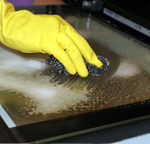 4. Oven Cleaner
After a few uses, your oven can get pretty mucked up with baked-on food residue. But if you think chemical oven cleaners are the perfect solution, you may want to reconsider.
According to the Natural Institutes of Health, many oven cleaners are filled with corrosive chemicals that can lead to health issues such as breathing difficulties, skin irritation, vision loss, abdominal pain and even severe organ damage for those who are exposed to them.
If you have a dirty oven to clean, don't risk it! Try this natural cleaning method to help you avoid and protect your family from toxic chemicals!
Can you think of any other products you try to avoid bringing into your home? Please feel free to share your thoughts in the Comment section below!
Resources:
Greenguard Certification: Indoor Air Quality
Treehugger: 8 Things to Never Bring Into Your Home
NRDC: Toxic Air Fresheners?
Consumer Reports: 5 Reasons to Skip Antibacterial Soap and It´s Risks
CDC: Facts about Chlorine
Moms – 7 Bleach Alternatives That Whiten Laundry
Mother Nature Network: Lemon Juice, Salt and the Sun Work Together to Fight Stains
Medline Plus: Oven Cleaner Poisoning
Mother Nature Network: How to Clean an Oven Naturally