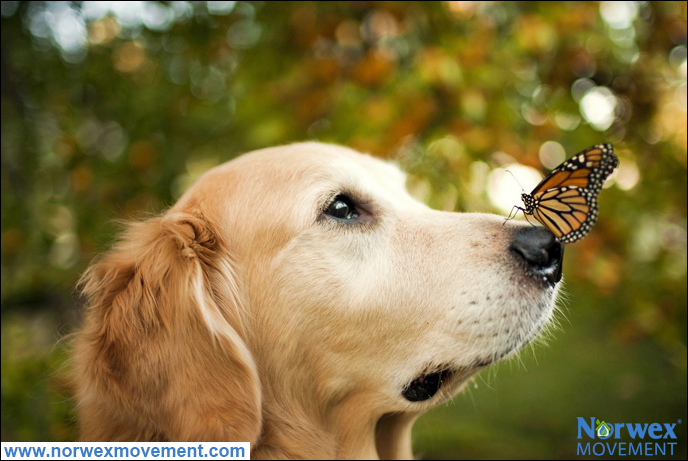 Eco-Friendly Pet Tips
In an effort to go green, sometimes we forget that our pets can have an impact on the environment just like we do. Check out the helpful tips below to make sure that you and your pets are doing your part to care for the environment.
1. Go Biodegradable
Did you know that the plastic bags you use to pick up your dog's waste can take up to 1,000 years to degrade in a landfill? Biodegradable bags on the other hand can break down in about a month. Try switching over to biodegradable waste bags to ensure that your pooch's waste doesn't have forever negative impact on the environment.
Many mass market cat litters contain harmful ingredients like silica dust, which has been linked to upper respiratory infections in cats as well as humans.
Cat litter is available in all-natural and biodegradable forms, including those made from recycled newspapers, wood chips and other biodegradable and compostable ingredients. Making the switch to biodegradable litter will not only help the environment, it will also protect your pet's health and your family's health as well.
2. Get Them Eco-Friendly Toys and Accessories
Several mass-produced pet toys and accessories contain phthalates, BPA and other harmful chemicals that can be released into your pet's saliva and skin as they break down over time.
By switching to leashes, collars, toys and even pet beds made from recycled or sustainable materials, you can keep your pets safe from these chemicals. Hemp is a commonly used material for these types of products, but you can also use products made of organic cotton or recycled PET bottles to be even more eco-friendly.
3. Try Organic or Natural Pet Food
Many types of pet foods contain harmful ingredients like artificial colors, chemical preservatives and by-products. They also contain "filler" ingredients such as sugar and corn syrup, and some are exposed to herbicides and pesticides.
By purchasing pet food with natural or organic ingredients, you can help promote the health of your pet and help take care of the environment, too!
Another alternative is to make your own healthy meals and treats for your pets, so you can limit the ingredients they consume. If you decide to make meals for your animal friends, you'll want to check with your veterinarian beforehand to make sure you're providing your pets with the vitamins and nutrients their bodies require.
Got any other helpful tips to minimize your pet's carbon paw print? Please feel free to share in the comment section below!
Resources:
19 Ways That People Who Have Pets Can Be Eco-Friendly
Eco-friendly and Nontoxic Cat Litter