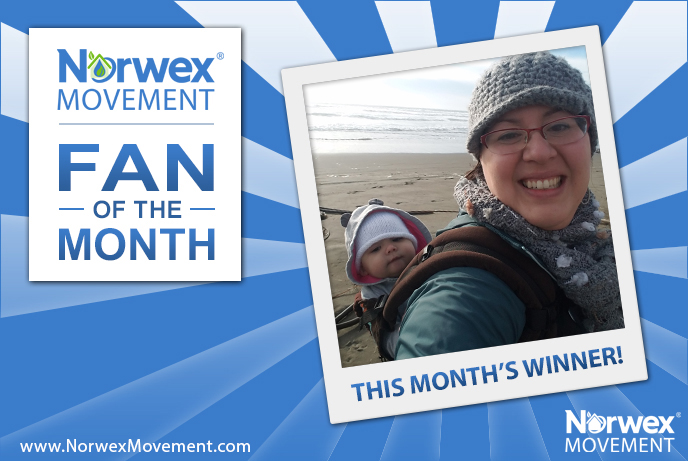 Congratulations to Tanya Aoyagi!
Congrats to our latest Norwex Movement Fan of the Month, Tanya Aoyagi, for making a difference at NorwexMovement.com!
Being a Norwex Movement Fan of the Month shows you're interested in reducing chemicals and making a real impact by creating a more sustainable environment. It also brings some well-deserved recognition, a fun prize and 200 Eco Points!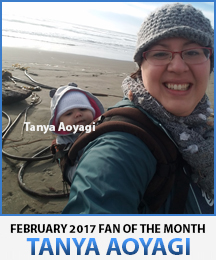 February 2017 Movement Fan of the Month:
Tanya Aoyagi, WA
How she won:
By being an active member of NorwexMovement.com.
What she said when she found out she'd won:
"Fantastic! Thank you SO much!!"
About her photo:
"The photo is from our beach cleanup at The Washed Ashore Project. My seven-month-old, Ellie, was my buddy all weekend!"
What is your favorite Norwex Movement blog post and why?
"Wow! It's hard to choose just one! The High Price of the Plastic Bag and What You Can Do about It really resonated with me, and I enjoyed the great ideas in 9 Ways to Remember Your Reusable Bags. It's In the Bag: Amy's Trash-Free Experiment made me think hard about ways to reduce trash in our home!"
What changes have you implemented since becoming a Movement member?
"A family goal for 2016 was to stop using plastic bags for shopping, and we did it! My two oldest kids are great about reminding me at the store; I love how aware they already are and how much they care about the earth.
"I also had the opportunity to work with some of my teammates at Washed Ashore in November—what a game-changer! Knowing that every choice has an impact and that even little changes, like not using plastic bags or getting rid of paper towels, has a ripple effect in our community and our world got me passionate about speaking up and modeling those choices!"
Who have you shared Norwex Movement with?
"Everyone! I love sharing the blog posts on my FB page, and I share the things I have learned at parties so even more people can get involved."
Tanya, thanks for being an active member of NorwexMovement.com. We appreciate all that you and other Norwex Movement members are doing to help bring real solutions to our world!
Our previous Norwex Movement Fans of the Month are featured here!
You Could Be the Next Norwex Movement Fan of the Month!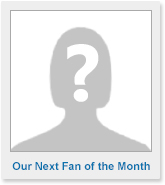 Increase your chances by:
Visiting NorwexMovement.com often
Making sure you're logged in every time you visit
Using tools like our Safe Haven House app
Reading the blogs
Taking a blog poll
Commenting on blogs
Sharing with your friends!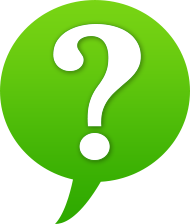 Has being a Movement member sparked positive changes in your family's habits? If so, we'd love to hear about it! Just leave us a comment below.
Are you logged in as a Movement member right now? If so, you're earning Eco Points!