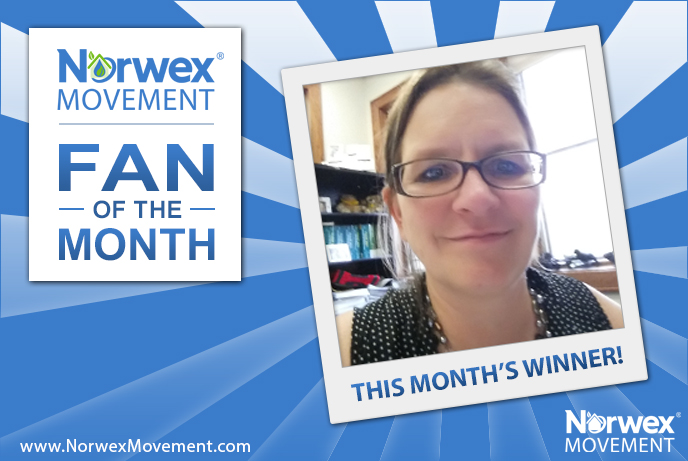 Congratulations to Valerie Smith!
Being a Norwex Movement Fan of the Month shows you're interested in reducing chemicals and making a real impact by creating a more sustainable environment. It also brings some well-deserved recognition, a fun prize and 200 Eco Points!
Congrats to our latest Norwex Movement Fan of the Month, Valerie Smith, for making a difference at NorwexMovement.com!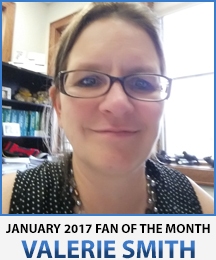 January 2017 Movement Fan of the Month:
Valerie Smith, MN
How she won:
By being an active member of NorwexMovement.com.
What she said when she found out she'd won:
"WooHoo! I am super excited about this!"
What is your favorite Norwex Movement blog post and why?
"4 Things You Should Avoid Bringing into Your Home. I think this article was a great first step in what not to do. Reducing chemicals in your home and understanding why is a little overwhelming at first, and this article hit four of the main concerns."
What changes have you implemented since becoming a Movement member?
"I have stopped using bleach and other harmful cleaners and air fresheners."
Who have you shared Norwex Movement with?
"Everyone I know!"
Valerie, thanks for being an active member of NorwexMovement.com. We appreciate all that you and other Norwex Movement members are doing to help bring real solutions to our world!
Our previous Norwex Movement Fans of the Month are featured here!
You Could Be the Next Norwex Movement Fan of the Month!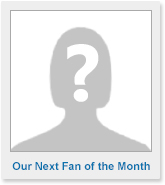 Increase your chances by:
Visiting NorwexMovement.com often
Making sure you're logged in every time you visit
Using tools like our Safe Haven House app
Reading the blogs
Taking a blog poll
Commenting on blogs
Sharing with your friends!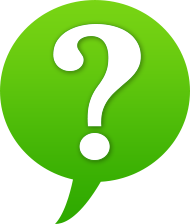 Has being a Movement member sparked positive changes in your family's habits? If so, we'd love to hear about it! Just leave us a comment below.
Have you ever taken a Norwex Movement blog poll before?