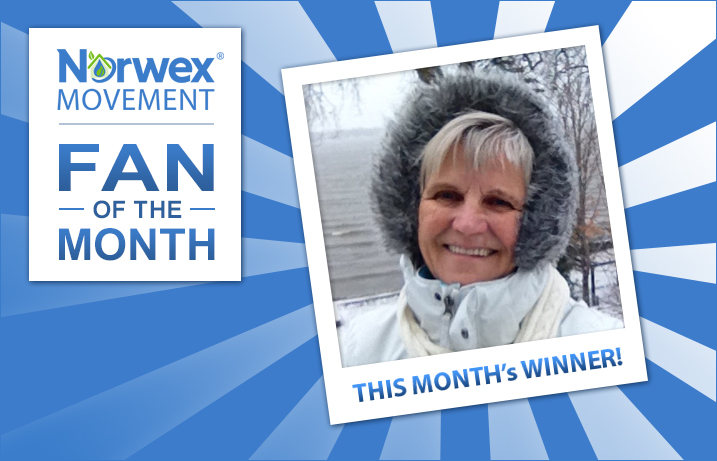 Congratulations to Anne Baudouin!
Being a Norwex Movement Fan of the Month shows you're engaged in reducing chemicals and/or creating a more sustainable environment. And our Fans of the Month all receive some well-deserved recognition, a fun prize and 200 Eco Points!
Congrats to our latest Norwex Movement Fan of the Month, Anne Baudouin, for making a difference at NorwexMovement.com!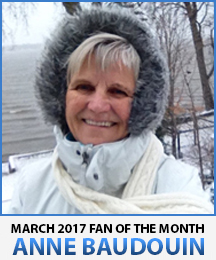 April 2017 Movement Fan of the Month:
Anne Baudouin, QC
How she won:
By being an active member of NorwexMovement.com.
What is your favorite Norwex Movement blog post and why?
"My favorite blog is definitely the one about plastics. I knew plastics were a threat to our way of life, but not to the extent described in the blog. The bird full of plastic is an image that revolted me enough to be seared in my brain. I live in a town that outlawed plastic bags years ago . . . but with new administration has gone lax on the rules. Avoiding plastic is difficult for some, but certainly not impossible. Glass and metal containers are now my "go to," and I have adopted some of the other options suggested as well."
What changes have you implemented since becoming a Movement member?
"As mentioned, I now use glass containers for storage, reuse all plastic until it breaks and do not replace it. Norwex Stainless Steel Drinking Straws are what I have in my home, and I don't even like the taste of water from a plastic bottle. I also clean more efficiently with Norwex and more often (because it is easier) than before. Dusting has become a necessity after reading about the harm dust can do, whereas before if I didn't see the dust, I didn't need to dust."
Who have you shared Norwex Movement with?
"I like the information so I share with clients and other Consultants."
Anne, thanks for being an active member of NorwexMovement.com. We appreciate all that you and other Norwex Movement members are doing to help bring real solutions to our world!

Our previous Norwex Movement Fans of the Month are featured here!
You Could Be the Next Norwex Movement Fan of the Month!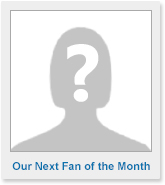 Increase your chances by:
Visiting NorwexMovement.com often
Making sure you're logged in every time you visit
Using tools like our Safe Haven House app
Reading the blogs
Taking a blog poll
Commenting on blogs
Sharing with your friends!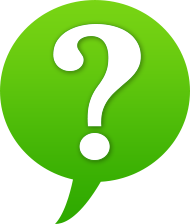 Do you have tips for replacing plastic? We'd love to hear about it! Just leave us a comment below. /strong>
Are you taking action to replace plastic?