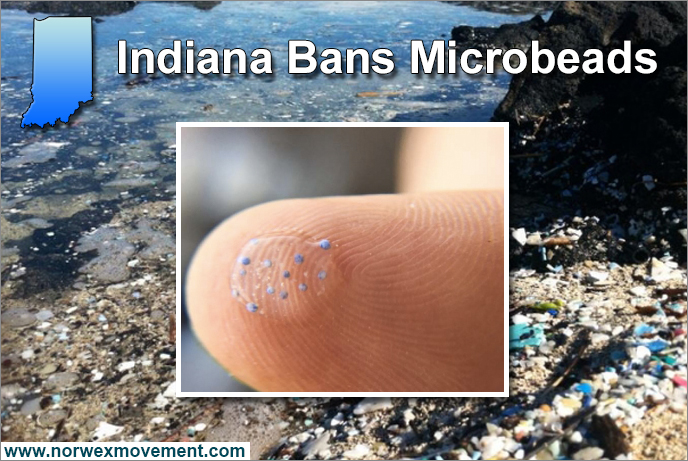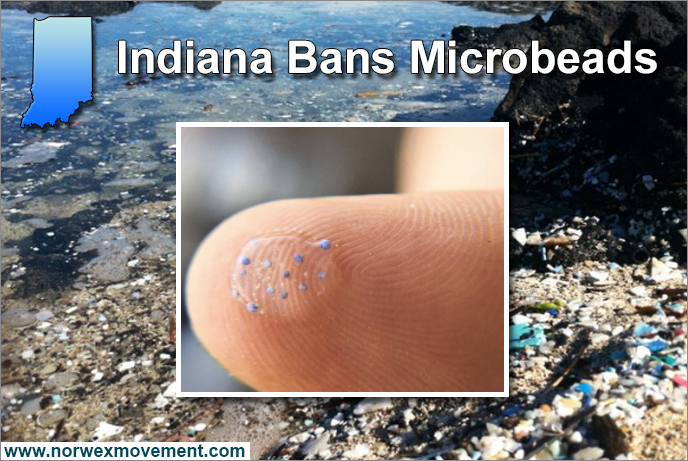 Indiana Becomes Third State to Ban Microbeads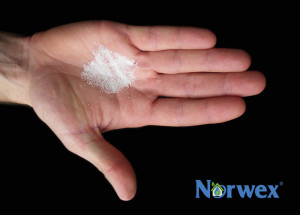 Indiana House Committee leaders unanimously passed a bill banning the manufacture and sale of products containing hard tiny plastic balls called microbeads. This legislation follows the microbead bans enacted by Illinois and New York in 2014.
These tiny bits of plastic are typically found in cosmetics and personal care products as an exfoliate agent. Due to their tiny stature, microbeads are designed to wash down the drain. Unfortunately they are also making it past the filters used by our water treatment plants and back into our oceans, lakes and waterways.
High concentrations of microbeads are detectable in our nations water systems. According to the Marine Pollution Bulletin, a peer-reviewed journal, microbeads make up about 20 percent of the plastic pollution in our Great Lakes.
The concern is that microbeads attract toxic compounds such as PCBs, DDT, flame-retardants and other persistent nonbiodegradable industrial chemicals. Ultimately they get eaten by fish, which absorb these toxic compounds and become unsafe to consume.
Several companies have vowed to replace the tiny plastic balls with natural products like ground nuts, oatmeal, and pumice. To determine if a product contains microbeads, check the ingredients for "polyethylene" or "polypropylene."
With Indiana being the 3rd state to ban microbeads, it's becoming more and more apparent that people are aware of these plastic pollutants and want to make a change. This is a great next step in the race against chemicals in the environment!
More Resources:
WNDU Indiana News: Indiana House committee passes ban on plastic beads polluting lakes
Star Tribune: House committee passes measure banning soap, scrub microbeads that pollute Great Lakes