MAKE IT AN ECO VALENTINE'S DAY!
Ahhh… the day of LOVE!
Your expression of love can only be enhanced by you making it an "eco" Valentines Day.
Organic Flowers
If you are giving flowers, go organic and/or local and demonstrate your love of mother earth too. Most natural food stores, co-ops, even many farmers' markets carry locally grown natural flowers, or go online and find local florists carrying sustainable flowers.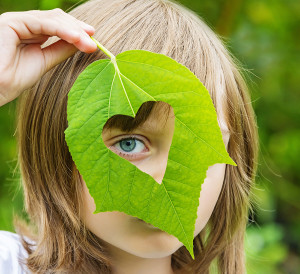 Buy a potted flowering plant instead! There are so many beautiful flowering plants, from roses to orchids and hibiscus. They last a lot longer and are a steady reminder of your love.
Chocolate
Buying Fair trade ensures there is no child or slave labor used during cacao production. Opt for organic and fair trade chocolate, of which there are now many options in the marketplace.
Learn more about Fair trade at:
Jewelry
If buying jewelry, consider unique upcycled, repurposed, or vintage jewelry. Ask the jeweler about responsibly mined gold and conflict free diamonds.
Eating Out, or In?
Going out to dinner? More and more cities have "green" and organic restaurant options. The Green Restaurant Association maintains a list of restaurants sourcing food locally, and conserving, recycling or composting paper.
Better yet, show your love by cooking a romantic dinner at home. For more fun, you can cook together, hitting your local farmers' market, co-op or natural grocer first to gather up the ingredients.
And don't forget the organic wine, tablecloth, and beeswax candles!
Charity
Spread the love around and engage in some charity work, before, after or instead of your own celebration. Homeless shelters, children's homes and animal shelters are places that can always use more love.
Handmade or Crafted
Toss the big box stores and buy a unique or handcrafted local gift. Taking that extra step is a great token of your love. Your area likely has many gift shops carrying local, artisanal items. Online, Etsy is the champion of one-of-a-kind handmade options.
Paper
Write a special note or love letter on a card made from recycled paper and sustainably sourced.
Make it an Experience
Instead of a trinket, one just as likely to end up in a drawer, create an experience — a hike, a picnic, a day at an organic spa, a cooking or dancing class, a concert or play, a scenic drive, some live music, a local bookstore, a walk through a scenic downtown.
Also, for more tips and advice, do check out my Valentine's Day blog from last year where I discuss the importance of avoiding artificial food dyes!
Some other great resources:
Valentines Day Guide
Eco Friendly Valentines Day Gifts
25 Cheap Dates
A Green Valentines Day
Valentines Day Tips
Sustainable Valentines Day Flowers