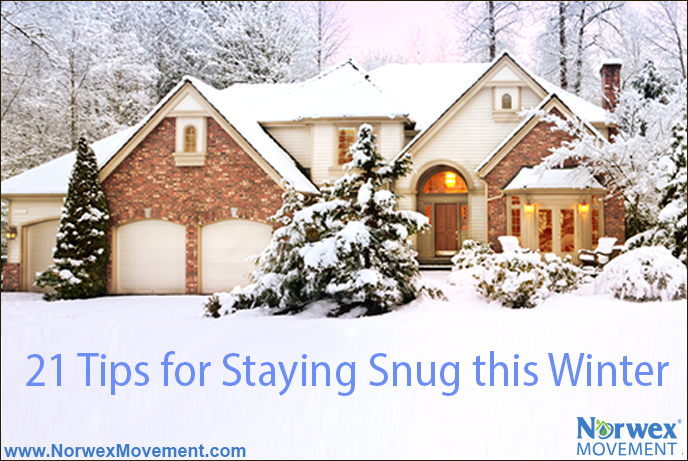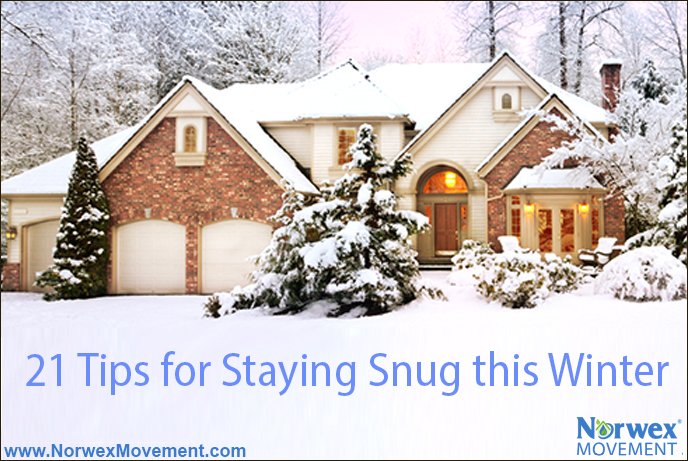 Part III
Please enjoy our last seven ideas for winterizing your home and staying snug throughout the cold season. We hope they are helpful. For more tips for staying warm in your home this winter, see Part I and Part II.
1. Check exposed ductwork.


If your ductwork is under the house, small animals may have loosened it from the registers. Repair any damage and insulate ducts to keep heated air warm as it travels through them.

2. Arrange with a purpose.


Move larger furniture against outside-facing walls to provide another layer of insulation.

3. Optimize the radiator.


If your radiator is near a window, tape a piece of aluminum foil, shiny side facing out, to the wall behind your radiator. This allows heat to bounce back into the room instead of escaping out the window.

4. Turn your thermostat down and dress in layers.


Wear fuzzy slippers and sweaters and drink hot beverages. In addition to saving on your heating bill, your skin won't dry out as much.

5. Under cover.


Use flannel sheets and warm comforters on your family's beds.

6. Alternative energy.


Consider alternative sources of energy, like solar panels, wind turbines or geothermal heat pumps. They can save you money, and cut back on the use of natural resources. Win-win!

7. Get some exercise.


The extra circulation will make you feel warmer, and it's a good way to stay in shape. How about shoveling some snow, or going sledding with the kids?
Do you have tips for helping your home stay warm this winter? We'd love to hear from you! Just leave a suggestion in the comment section below.
Resources:
Do It Yourself: Winterizing Your Older Home to Stay Warm While Saving Energy and Money
Lifehacker: Affordable and Non-Permanent Winterizing for Apartments
Apartments.com: Winterizing Your Apartment
Apartment Therapy: How To Beat the Cold: Tips for Making Windows Warmer for Winter
How Stuff Works: 35 Ways to Winterize Your Home (Without Poisoning Your Family)