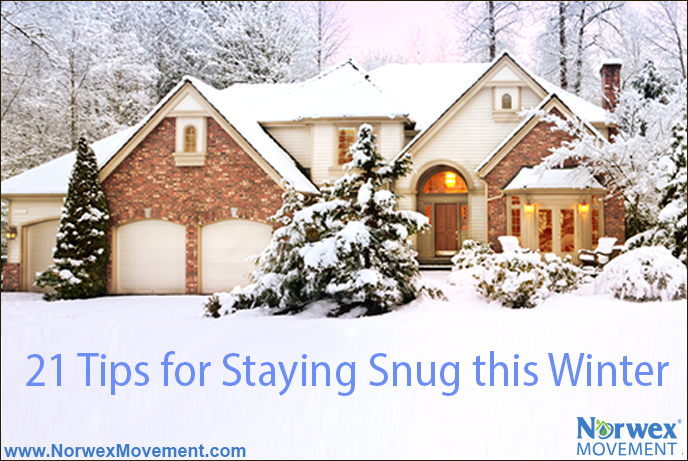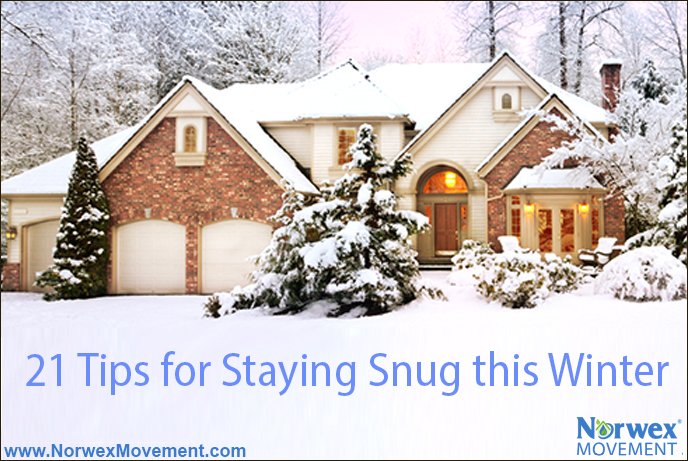 Part II
We can't keep him from knocking, but we don't have to let him in! Here are the next seven ideas for keeping Old Man Winter outside, where he belongs! See our Part I of the series here.
1. Set your ceiling fan to run in reverse (clockwise).


This pushes warm air downward, where you and your family can enjoy it.

2. Run a humidifier.


Dry air makes for chillier rooms, but a bit of water vapor in the air helps us feel warmer. Don't over-do it though: Too much humidity can also make you chilly, and over time, it can cause mildew. Humidity levels of 40% to 50% are best.

3. Cover your window unit air conditioner.


Set the vent to "off" and cover the unit with a quilted pad to keep cold air outside.

4. Insulate your foundation.


Place bales of straw around your home's foundation to block cold air and help keep floors warm, especially if your foundation is pier-and-beam.

5. Plant evergreens close to your home and consider planting a windbreak on your property.


A windbreak can save up to 30% in energy costs.

6. Keep interior doors closed.


If you have a large closet or room that doesn't need to be heated, shut the door and air vent in that room to minimize the amount of space that does need to be heated.

7. Shade the space.


Cover your windows with insulated blackout drapes to keep rooms warmer in the winter and cooler in the summer.
Do you have tips for helping your home stay warm this winter? We'd love to hear from you! Just leave a suggestion in the comment section below.


Resources:
Arbor Day Foundation: How to Plant a Windbreak to Conserve Energy
Von Klein Property Management: 10 Things You Should Do to Winterize Your Rental Home or Apartment
Apartments.com: Winterizing Your Apartment
How Stuff Works: 35 Ways to Winterize Your Home (Without Poisoning Your Family)
Do It Yourself: Winterizing Your Older Home to Stay Warm While Saving Energy and Money