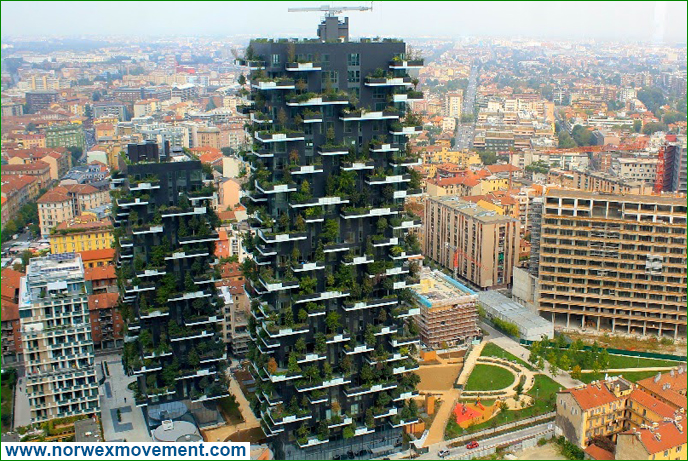 The Vertical Forest
In one of the most polluted cities in Europe, a pair of residential towers in Milan, Italy, referred to as Bosco Verticale (Vertical Forest), stand at an incredible 110 meters (360 feet) and 76 meters (249 feet) high and host more than 900 trees on 8,900 square meters (96,000 square feet) of terraces.
The apartment towers were designed to contribute to the regeneration of the environment and urban biodiversity, as the towers contain their own micro-climates, including several thriving species of insects and birds within.
It is called Bosco Verticale because each tower houses a forest of trees and plants that help reduce smog and produce oxygen. The plant structure was designed to mitigate noise and also moderate temperatures within the buildings during the winter and summer seasons.
Have you visited or do you know of any other amazing eco-friendly structures around the world? Feel free to share your thoughts in the comment section below.
Resources:
Milan Welcomes World's First Vertical Forest
Eco-Friendly Buildings Around the World
Vertical Forest: Official Site