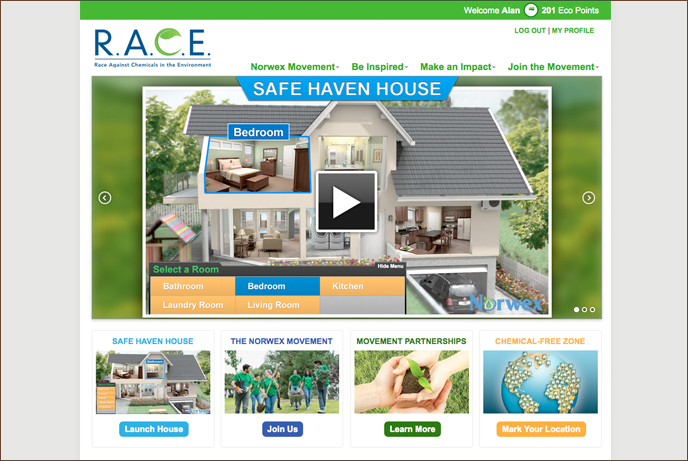 Norwex RACE – The Relaunch
RACE was created by Norwex to promote global awareness of the impact that chemicals have on our environment and in our homes, and the steps we can take individually and collectively to radically reduce chemicals in our homes.
This month, we've relaunched our RACE website in order to focus on the Norwex Movement and to help build our community of like-minded people as we gather, learn and share information about the harmful effects of chemicals in our bodies and on our planet.
As a member of our ever-expanding community, you'll find some incredible tools that will help you learn about some of the environmental issues that affect us all, and that will hopefully inspire you to take action and contribute to our collective eco-friendly goals.
On the RACE site you will discover:
As you navigate the RACE website, your actions will contribute to our community's charitable goal. How does this work? Every time you "like" a blog, comment on a blog, take a quiz or watch a video, you will earn points and badges.
The badges are just for fun, but your points will go toward our goal to donate to the Washed Ashore project! For more information, check them out at www.washedashore.org or on our site at www.norwexrace.com/partnerships.
The great thing about our community goal is that you are helping to educate others about the impact plastics have on marine life and global pollution, by doing something as simple as reading a blog!
So, thank you for your support and make sure to visit www.NorwexRace.com to learn more. With your help, we can truly make a difference!