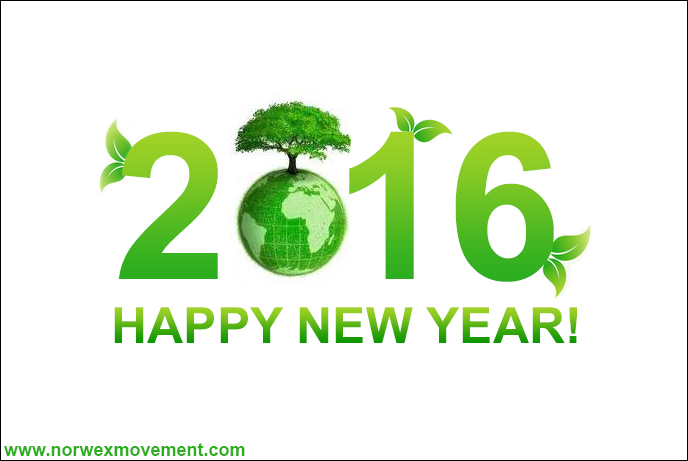 Best Wishes for a Wonderful 2016!
As we count down the final hours and minutes of 2015, I can't help but be a little nostalgic about all we've accomplished together this year.
We started out strong as NorwexRace.com, and we continue in our quest to Race Against Chemicals in the Environment. Along the way, we celebrated Earth Hour, Earth Day and World Environment Day, posted blogs and provided education about actions each of us can take to create safer havens for ourselves.
We've talked a lot about harmful chemicals and how we can reduce them in our homes and in our lives. From wet wipes to Styrofoam, trans fats to tiny houses, in our blog posts we've tried to educate, enlighten and even entertain whenever we could.
In August, we gave our beloved website a bold new look and added some fantastic new tools like our Safe Haven House app, Chemicals of Concern Quiz and Carbon Footprint Calculator to help members like you take the message of awareness and sustainability even further.
At the same time, we also partnered with the Washed Ashore Project, a non-profit, community-based organization seeking to educate and create awareness about marine debris and plastic pollution through art. As a reminder, each Eco Point you earn for participating in activities on our website ultimately benefits Washed Ashore. So "earn while you learn" by making sure you're logged in every time you visit us.
And speaking of our website, we recently changed our URL from NorwexRace.com to www.NorwexMovement.com to better reflect how our ultimate goal goes beyond a Race Against Chemicals in the Environment. It's an entire movement where people from all walks of life, all over the globe, are joining together to create a chemical-free environment that's also more sustainable.
As 2015 winds down, I thank you for all you are doing to create a lasting legacy of safer havens across the world. May the New Year bring each of you hope, joy and much continued success!
What small, conscious choices will you make in 2016 to create a safer haven for you and your family? We'd love to hear from you—please leave a reply in the Comment section below.