Congratulations to Amy Hepfner!
Being a Norwex Movement Fan of the Month shows you're interested in reducing chemicals and making a real impact by creating a more sustainable environment. It also brings some well-deserved recognition, a fun prize and 200 Eco Points!
Congrats to our latest Norwex Movement Fan of the Month, Amy Hepfner, for making a difference at NorwexMovement.com!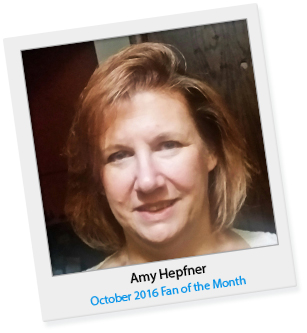 October 2016 Fan of the Month:
Amy Hepfner, MN
How She Won:
By being an active member of NorwexMovement.com.
Prize:
Surprise Movement Product
and Bonus Eco Points
What she said when she found out she'd won:
Thank you so much! I am blown away and so honored!
Q: What is your favorite Norwex Movement blog post so far?
A: It's hard to pick just one. . . . I love them all and I share a lot of the information and the website at my parties. Since I have to pick one, I would have to say it's the Rice Husk uses. That one really surprised me, and I love that it's a great renewable source for so many different things! I love the Norwex Cutting Board, and I hope to see more rice husk products from Norwex in the future.
Q: How did you learn about the Norwex Movement website?
A: I was a Customer for two years before I was talked into being a Consultant. I got the Ripple Effect newsletter [sent to opted-in Customers of Norwex] and saw the link for Amy's blog. I went on the web site and checked it out. I fell in love at first sight, and I'm on the site several times a month.
Amy, thanks for being an active member of NorwexMovement.com. We appreciate all that you and other Norwex Movement members are doing to help bring real solutions to our world!
Meet our previous Norwex Movement Fans of the Month!
You Could Be the Next Norwex Movement Fan of the Month!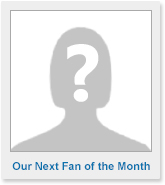 Increase your chances by:
Visiting NorwexMovement.com often
Making sure you're logged in every time you visit
Using tools like our Safe Haven House app
Reading the blogs
Taking a blog poll
Commenting on blogs
Sharing with your friends!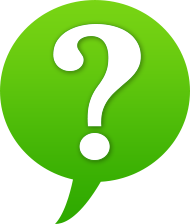 Do you have a favorite Norwex blog? Or a topic you'd like us to blog about? We'd love to hear from you! Just leave us a comment below.
Have you ever taken a quiz on NorwexMovement.com before?