Back to school: conserving resources
Whether you have a child in grade school, college or you are just looking for ways to save energy in your office or around the house, we have some simple tips for you!
Setup sleep mode on your computer and monitor. Most people keep their computer on all day even if they're not actively using it. Setting up sleep mode helps to conserve energy by turning off the monitor or putting your computer into a standby mode which uses less power and energy.

"According to energy efficiency expert Michael Bluejay, while in use, the average laptop requires 15-60 watts, while desktops use 65-250 watts, plus an additional 15-70 for the monitor. In sleep mode, however, most laptops use a measly two watts, and desktops with monitors use 5-10 watts…." – MotherJones.com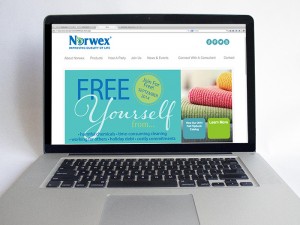 Print on both sides of your paper and make your paper supply last longer. You can even reuse one-sided printouts and print on the back.
Turn off lights if you have natural light available.
Just changing dirty filters on your furnace could save you five percent on your heating bill.
Change the direction of airflow on your ceiling fan. For those cold, winter months, the blades should operate in a clockwise direction, helping to push the warm air from the ceiling down into the room. In the summer, the blades should operate in a counter clockwise direction as a way of creating a nice, gentle wind.
For laundry, wash full loads. You'll use the machine less, save time and save energy.
In the kitchen, keep your fridge at least three quarters full for maximum efficiency.
For lighting, use energy-saving lightbulbs that can last up to ten times longer than a normal bulb and use significantly less energy. A single 20- to 25-watt energy-saving bulb provides as much light as a 100-watt ordinary bulb.
For light fittings with more than one lightbulb, use only one bulb or replace additional bulbs with a lower wattage version.
Keep the door closed. It's more energy efficient when cooling or heating the room.
Learn more at these great websites:
Mother Jones – Should You Shut Down Your Computer or Put it to Sleep? (motherjones.com)
Go Back to School with Energy.gov Resources | Department of Energy
Energy Classroom (energyclassroom.com)