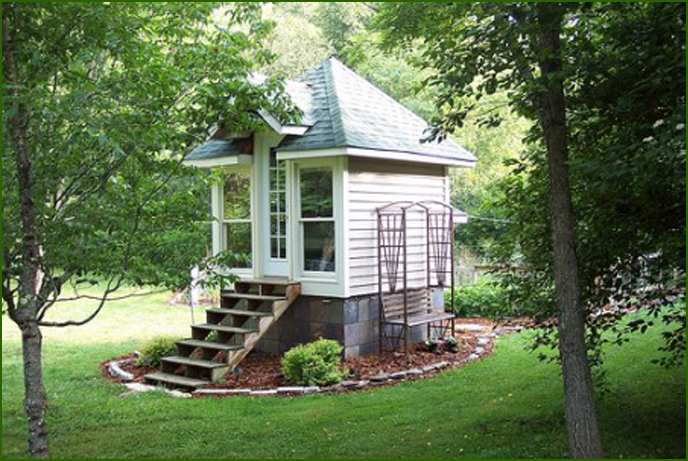 3 Huge Benefits of Living Small
They say that good things come in small packages.
According to advocates of The Tiny House Movement, the same concept can be applied to your home.
With the cost of living space, resources, and energy constantly on the rise, tiny home builders across the country are realizing some amazing benefits of living small.
It's Great for the Environment
An estimated 30% of human- made greenhouse gas emissions come from building projects and buildings themselves. Smaller houses help the environment not only because they take fewer resources to build, but also because they don't require the amount of energy resources a much larger home would need, producing fewer emissions from lighting, cooling, and heating.
It Saves Money
The average cost of a standard-sized house in the US: $272,000
The average cost of a tiny home if you build it yourself: $23,000
Not only are tiny houses roughly ten times less expensive to purchase than a traditional standard-sized house, but because of the diminutive size, tiny home owners can save a significant amount of money on lighting, cooling and heating bills.
In addition to saving a bundle on energy bills, you can also save a great deal of money on furniture and decorations, and avoid impulse purchases that you can't fit into your tiny home!
Simplicity
Leonardo da Vinci once said, "Simplicity is the ultimate sophistication."
If that's true, then there are few things more sophisticated than owning your own tiny home.
One of the most amazing benefits of living in a tiny house is realizing how little you need. With fewer possessions and a tinier living space, there's far less to maintain and clean.
And with fewer constraints, you're free to spend more time with your family and friends, and you can spend your resources on doing the things you enjoy, improving your quality of life.
Can you think of any other benefits to owning a tiny house? Would you ever consider living in one? Please feel free to share your thoughts in the comment section below!
More resources:
The Tiny Life: What is the Movement
I Dream of Clean: Benefits of a Small House
Green Effect – Tiny Houses