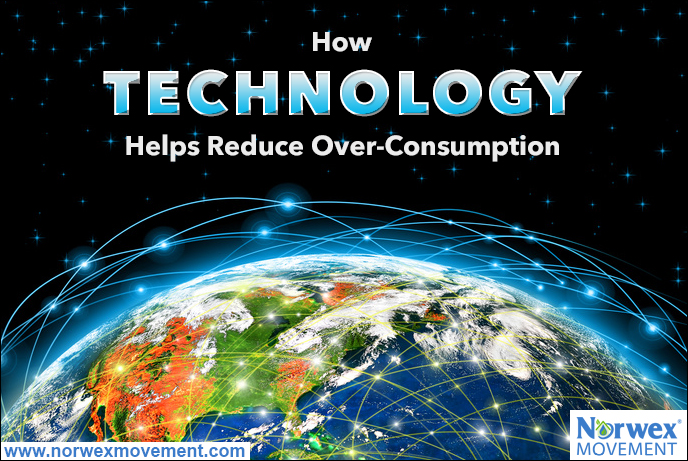 Smart Devices Lend a Helping Hand
You may have heard of doors that automatically unlock as soon as they sense your smartphone, or refrigerators that are able to let you know when you're out of milk; these are just some examples of the potential of modern-day technology.
You've probably heard of "smart" devices, a term used to describe electronic devices that use sensors to collect and share valuable data with other connected devices, in effect, communicating with one another.
With the help of these devices, we can access and transfer that data, anytime and anywhere, giving us the potential to do incredible things—even helping conserve precious resources.
How Can Technology Help Conserve Resources?
It Can Prevent Wasteful Energy Consumption
Because our planet has only a limited amount of natural resources, excessive energy consumption and inefficient energy use can take a significant toll.
According to the U.S. Energy Information Administration (EIA), approximately two-thirds of the electricity in the U.S. comes from burning fossil fuels, which results in an enormous amount of harmful carbon dioxide emissions. Exposure to carbon dioxide has been shown to cause several health issues, including vision damage, central nervous system injury and various respiratory problems.
With the help of technology, we may be able to help resolve these issues. Several companies offer programs that include building automation and energy-monitoring devices that allow homes and businesses to use electricity more efficiently and prevent wasteful energy consumption.
Building automation utilizes the data collected from sensors to monitor and optimize the temperature, airflow and wattage use within a building, ensuring maximum energy efficiency. With the help of these energy-efficient devices and programs, we can curb wasteful energy practices.
It Can Help Conserve Water Resources
As we face record droughts and an increasing global population, there is a greater emphasis on the importance of conserving our precious water resources.
Not only do we consume a tremendous amount of water every day, but according to the Environmental Protection Agency, U.S. household leaks can waste over 1 trillion gallons annually!
Modern-day technology allows for a mix of devices like smart meters and data-gathering sensors to track our water usage and send alerts in the event of water pressure changes resulting from leaks.
Not only can smart devices help us track wasteful water leaks, but this ability to collect and analyze water data can help give us a better perspective of the amount of water we use daily. With this increased awareness, we're able to visualize our environmental impact and plan our daily water use more effectively.
Can you think of any other eco-friendly benefits of technology? Please feel free to share your thoughts in the comment section below!
Resources:
EPA: Energy Efficiency
Capturing the Multiple Benefits of Energy Efficiency (file download)
Future Structure: The Internet of Things Will Thrive On Energy Efficiency
Green Biz: Energy efficiency, minus human error: HP's new Internet of Things bet
Green Buildings: How Do Building Automation Systems Work?
Your Story: Water and energy conservation in distribution of water using the Internet of Things
siliconANGLE: The Internet of Things and water conservation – Coping with nature with big data and sensors