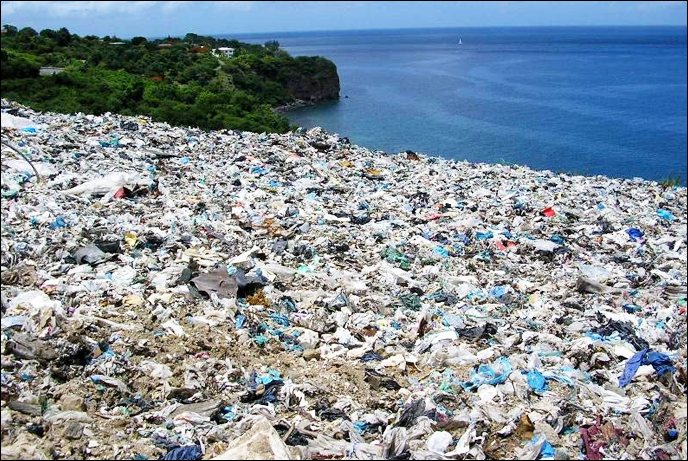 Hawaii Leads the Way in Reducing Plastic Waste
Plastic bags have long been an environmental scourge, collecting endlessly in landfills, polluting oceans, and causing harm to marine life. But as of July 1, 2015, Hawaii has made a groundbreaking move to become the first state in the U.S. to ban grocery stores from distributing plastic bags at checkout counters.
While no other U.S. states have banned plastic bags yet, several California cities including Los Angeles, San Francisco and Santa Monica, as well as other cities like Portland, OR, and Washington, D.C., have bans on the distribution of plastic bags too.
Why Are Plastic Bags so Bad?
Scientists estimate that every square mile of ocean contains roughly 46,000 pieces of plastic floating in it, and that a single plastic bag can take up to 1000 years to degrade according to Care2.
As plastic decomposes, it breaks down into smaller, toxic fragments that can contaminate our soil and waterways. Not only that, but as plastic bags continue to pollute our oceans, they harm helpless marine animals that ingest these plastics, mistaking them for food, while many marine creatures also die as a result of plastic entanglement.
The Benefits of the Plastic Bag Ban
Even though non-biodegradable plastic bags have been banned in Hawaii, "consumers can opt for paper bags or bring their own reusable bags. Plastic bags will still be available for bulk items such as nuts, fish, meat, grains, and fresh produce," The Huffington Post reported.
By offering recyclable paper bags and encouraging customers to bring in their own reusable bags, businesses are promoting sustainability and helping to reduce the amount of plastic pollution in our landfills and oceans.
The ban on plastic bags is also beneficial because it has promoted market growth for companies that create reusable bags, it reduces the cost of disposal and cleanup costs, and can save money for retailers who no longer have to spend on single-use bags.
What Can You Do to Help?
Whether you live in an area that has banned the distribution of plastic bags or not, it's still a good idea to avoid using them whenever possible. Make sure to bring your reusable grocery bag and your Norwex Reusable Produce Bag to the grocery store next time you're out, and if you have to go plastic, make sure to take advantage of the plastic bag recycling programs that several grocery stores and other businesses offer.
What do you think about the ban on plastic bags in Hawaii? Please feel free to share your thoughts in the comment section below!
Sources:
Live Science: Hawaii Bans Bags
Ocean Crusaders: Plastic Stats
Huffington Post: HI Plastic Bag Ban