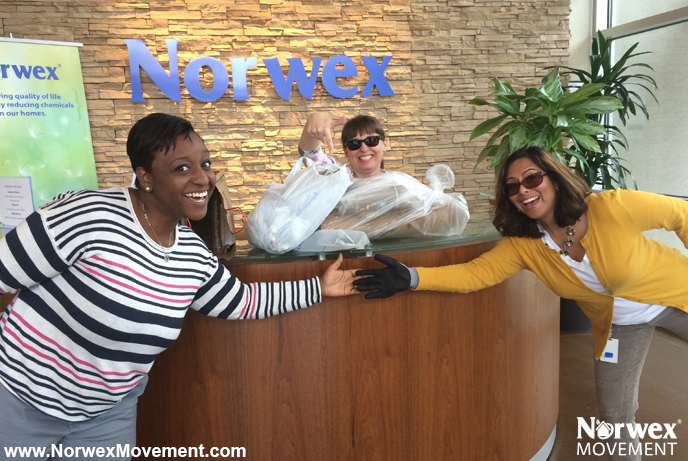 What is Earth Day? Earth Day is a global event that harnesses the power of people coming together. This year is the 45th anniversary of this annual event held on April 22, to demonstrate support and learn more about environmental protection and our offices in Dallas and Dauphin are getting into the spirit of Earth Day by participating in activities throughout the month.
In Dallas, we're participating in #10onTuesday where we take a few minutes every Tuesday to pick up 10 pieces of trash around the area. Often we end up spending 10 minutes picking up trash since it only takes about 2 minutes to pick up 10. This is also a great time to be outside, take a walk, enjoy the lovely spring weather and appreciate our environment. On Earth Day itself, the entire office will be pitching in to clean up the creek behind the office along with our neighbors. We're also volunteering at the Earth Day Texas Expo at Fair Park, where we'll be sharing our Mission, products and tips for living sustainably.
In Dauphin, they are handing out pedometers to challenge staff to walk and raise money for charity. I love the idea of encouraging walking for your health, and it's also a great way to get to know your community on foot! They are also holding a trash-to-treasure yard sale, sharing tips on how to conserve in the office, and our Global CEO will be in the office that week to plant a tree and host a waste-free lunch.
You don't have to plan a huge event in order to celebrate Earth Day. Just make a choice to do one thing to help the world. You never know how your one action will affect your local community or the planet!